The first album of Wylde Tryfles fom Bordeaux, Go Fuzz Yourself, will be released by Soundflat Rcds this month...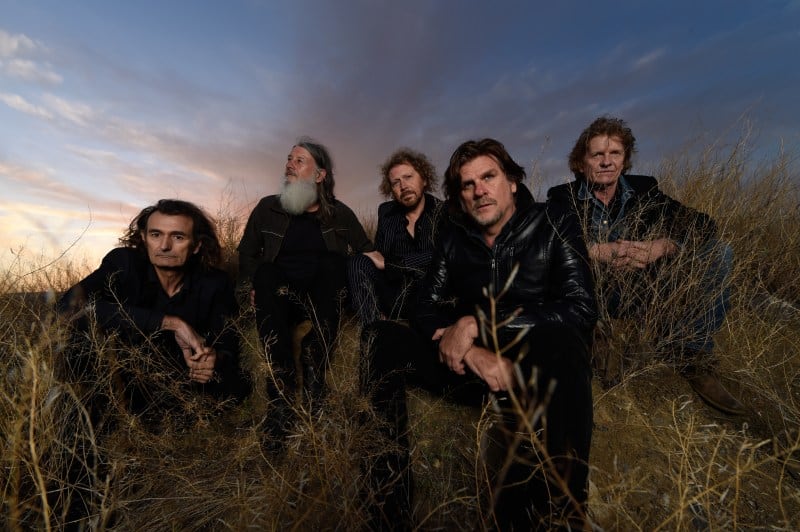 The Beasts Of Bourbon are no more, but the historical members (Kim Salmon, Tony Pola, Tex Perkins, Charlie Owen et Boris Sudjovic) gave life to The Beasts Still Here... Dates are already announced in Australia for Spring 2019, and the issue of an album on February 15th...
Suicide Generation's first album, Last Suicide, is out on Dirty Water...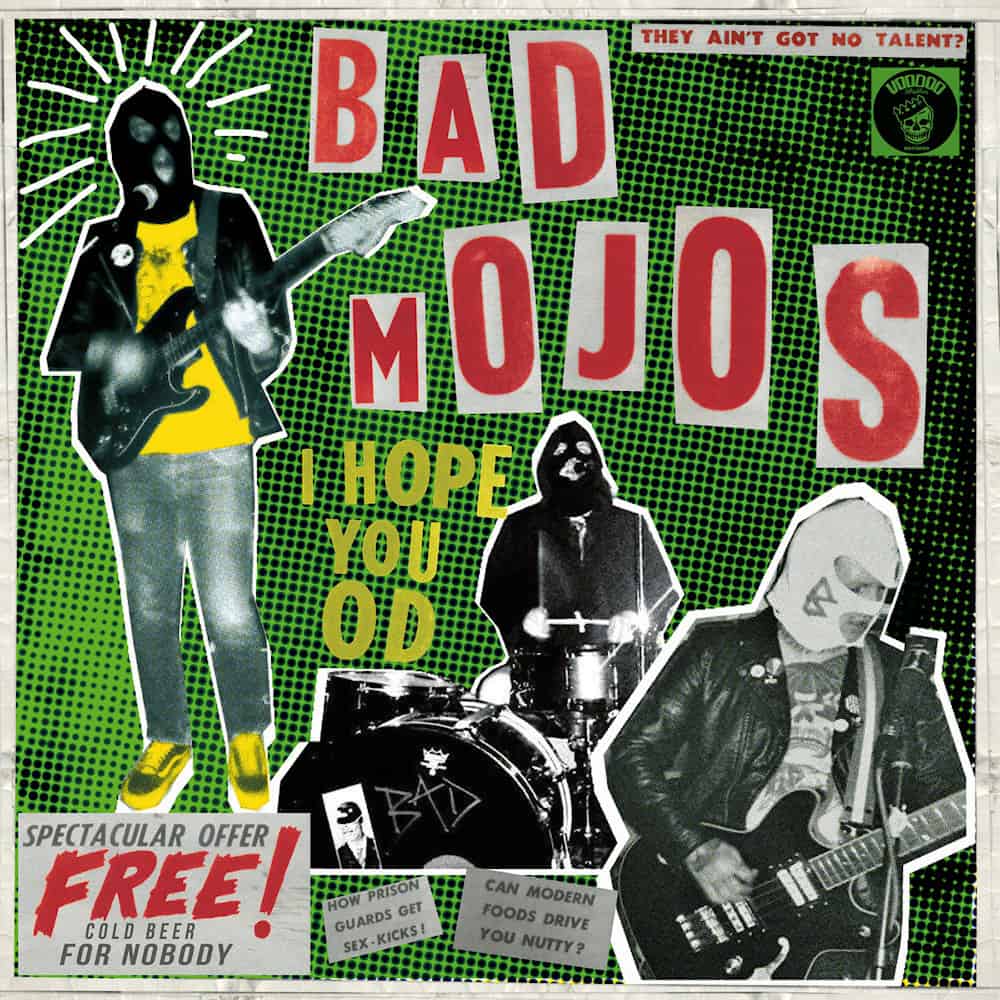 The Bad Mojos (Berne) issue their first album, I Hope You O.D., recorded in Swamp Land Studios by Lo Spider (Voodoo Rhythm)...
Violated Rcds cleverly repressed the Parasites' first Lp, Pair Of Sides, early 90's pop-punk monument...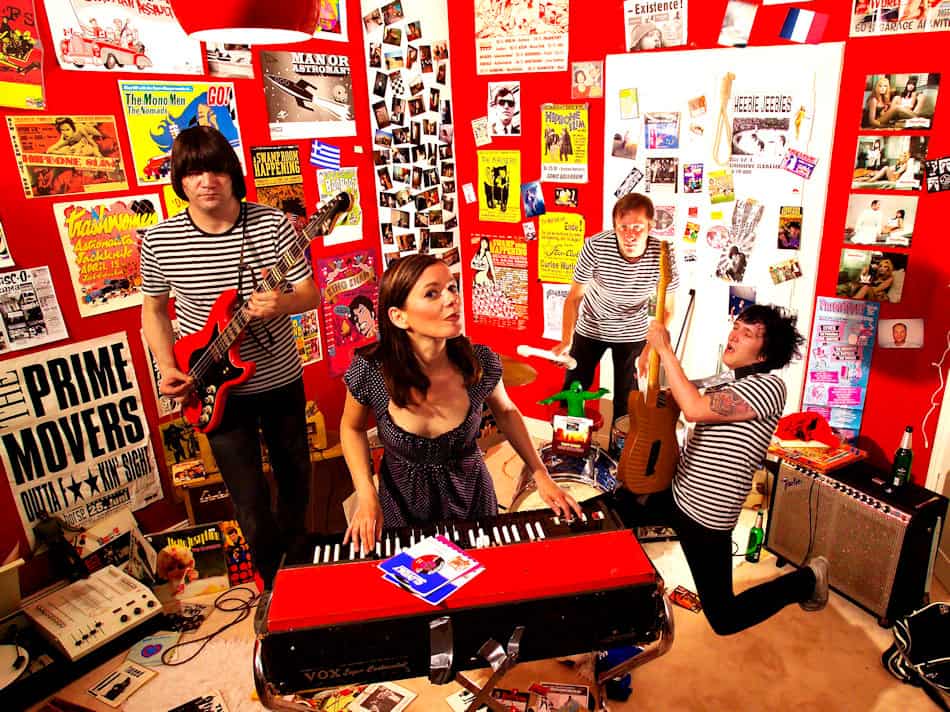 Curlee Wurlee give up after 20 years of career, thanks for all, Cécile and the boys...
Close Up issue Yperite's third album, 444...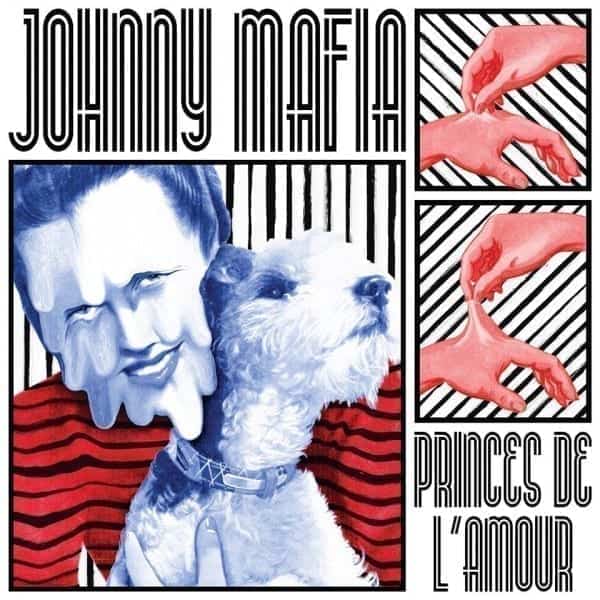 Second album coming for Johnny Mafia on Dirty Water, Princes de l'Amour...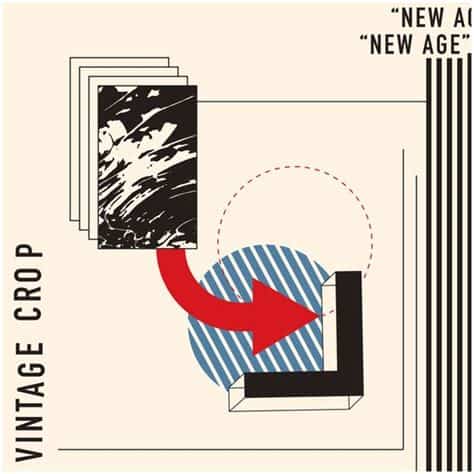 Polaks Records (Paris) repeat the experience with the European edition of Vintage Crop's second Lp, New Age...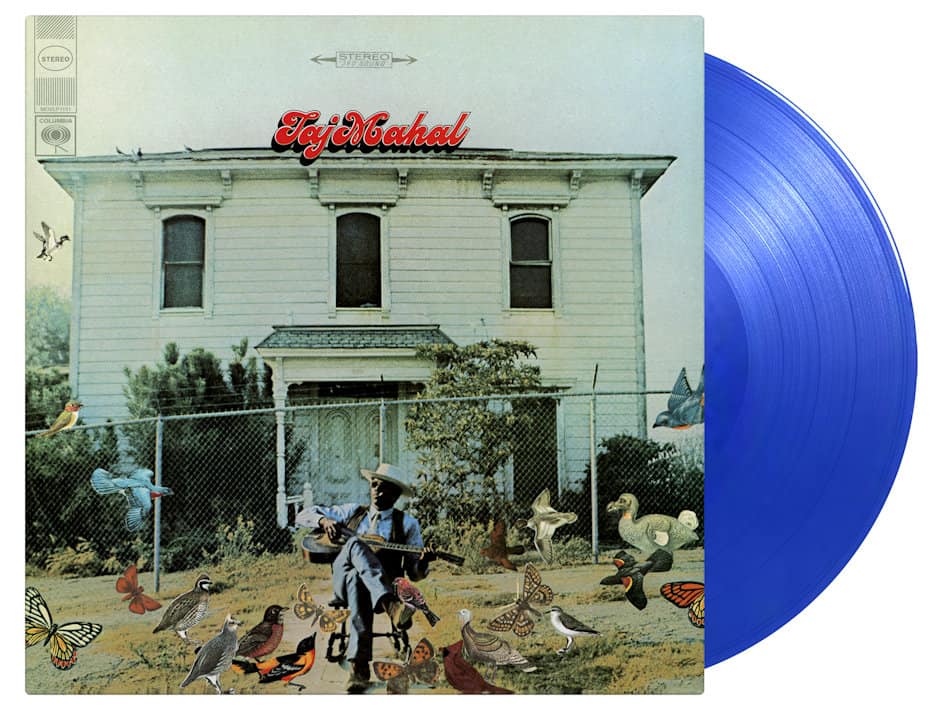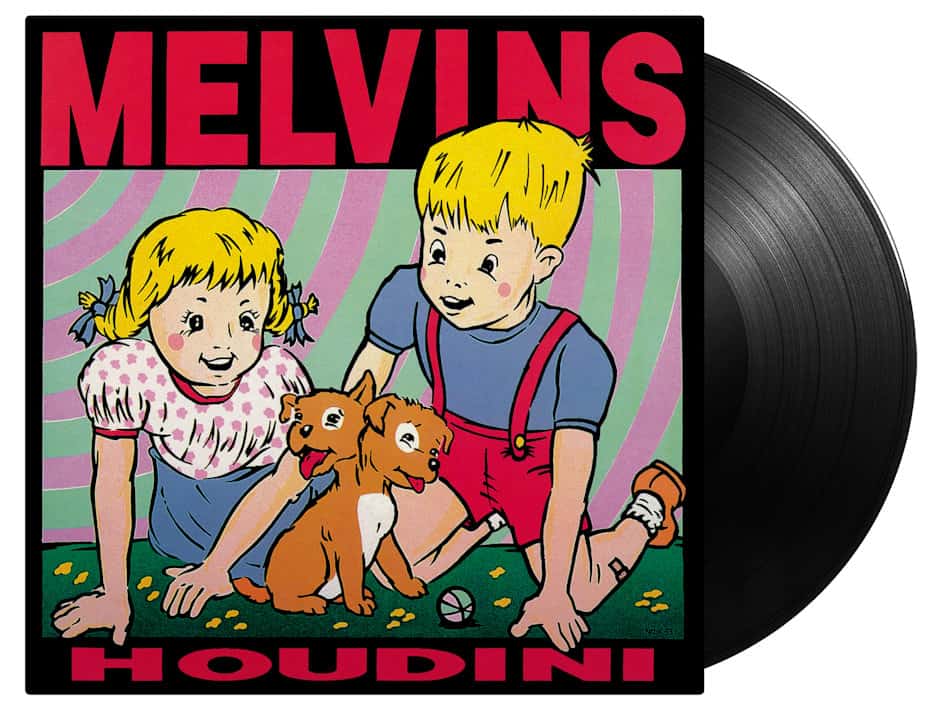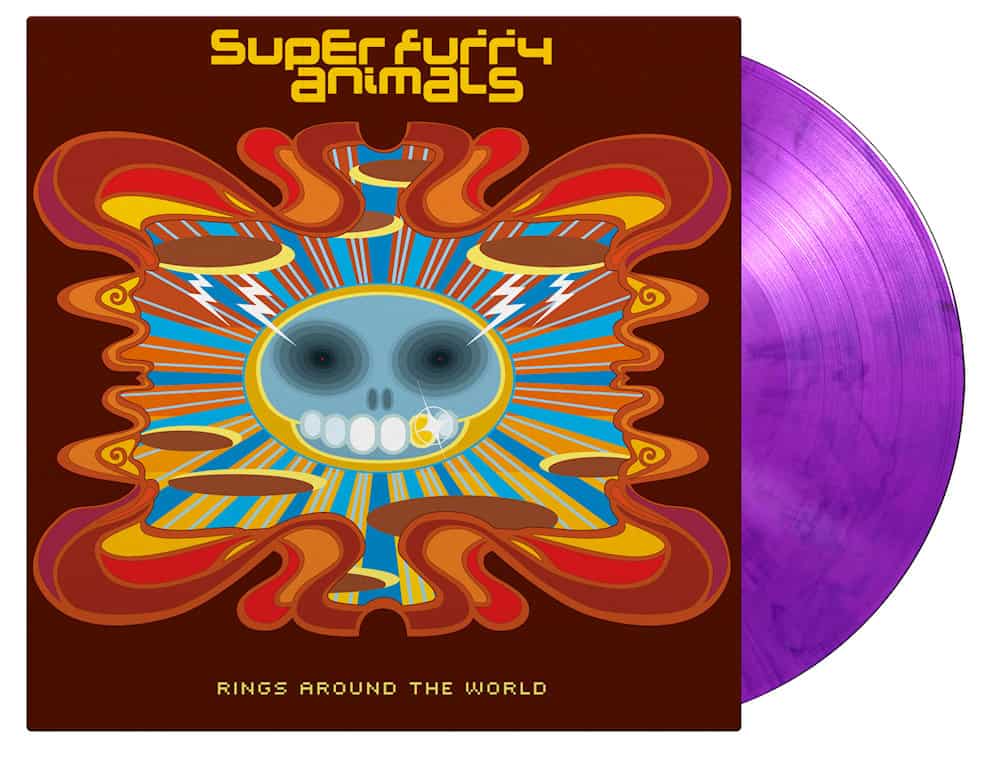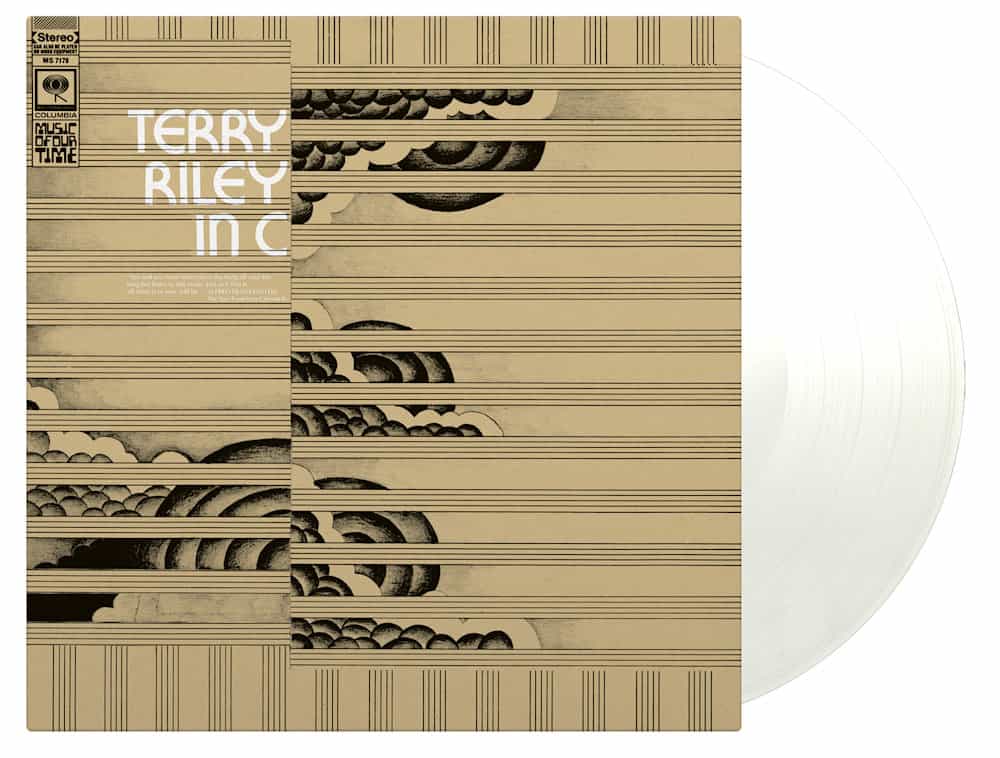 News Music On Vinyl: Lp Taj Mahal, S/T, Cactus, Ot n'Sweaty, Melvins, Houdini, Weather Report, S/T, Death In Vegas, Scorpio Rising, Super Furry Animals, Rings Around The World, Johnny Winter, Still Laive and Well, Terry Riley, In C, Biohazard, State Of The World Address, Aphrodite's Child, 666, Echobelly, On, and a splendid 5 10' coloured vinyl box set of Breaking Bad ost...
Screaming Apple announce the Decibels' new album, Scene, Not Heard, for mid-December...
The U.S. Bombs come back with a new album, Road Case...
The Révolution Pop ! compilation, 14 frenchy late 60's soul / psyche / groovy tracks, is available, featuring Claude Channes, Carême, les Fleurs de Pavot, Jocelyne (Les Disques Robespierre)...
New single for Higher State, Ten Clear Petals (13 O'Clock Rcds)...
Taken By Surprise issue a single or the return of the Briefs, Kids Laugh At You / She's The Rat, and Savak's (ex Obits) new album, Beg Your Pardon...
Mean Disposition issue a single with two rarities of the Chesterfield Kings recorded in 1978, I Think I'm Down / I Can Only Give You Everything...
And here comes our usual Italian break, with the repressings of Alberto Baldan Bembo's original soundtrack of Lingua d'Argento, Claudio Tallino's Calamo, and the compilation dedicated to New Tape label...
The Suburban Homes come back with a new single, EP 3...
The Men announce a double Lp of rarities, demos and unreleased tracks, Hated (Sacred Bones)...
Mono-Tone Rcds wisely compiles the best tracks of Angel Corpus Christi, Californian cult artist... Alan Vega and Sonic Boom are part of the guests, top album...
The Satelliters come back with two new tracks on a single Nothing Left To Tell (Soundflat)...
Pig Baby keep exploring Deadbolt's back catalogue, and repress on vinyl 1999 Voodoo Trucker...
Tav Falco recorded his new album, Cabaret of Daggers, between Rome and Memphis...
Dino Farfisa & the Fuzz issue their first Ep in 20 years, 4 covers of 60's classics in Italian (Ave The Sound)...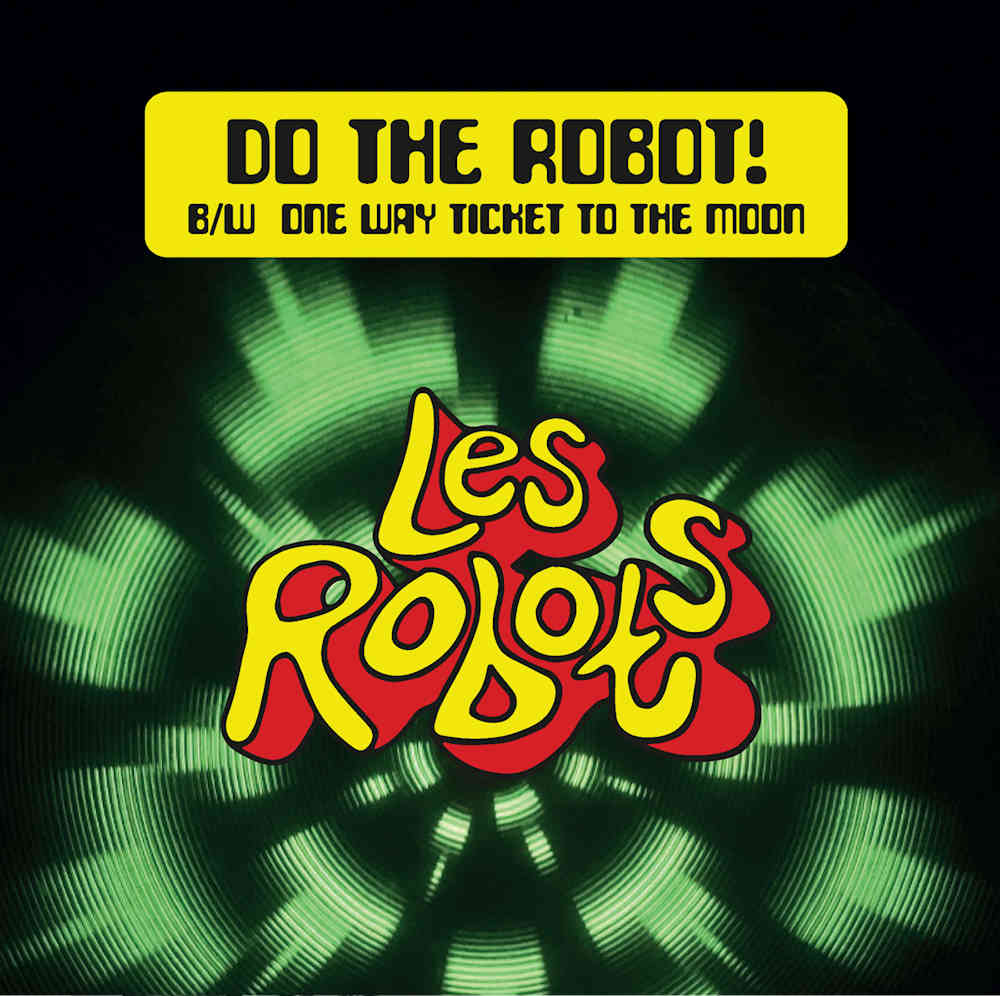 First (nice) single for the Robots (Rotterdam), Do The Robot...
Shindig ! #85 coming, featuring Big Brother and the Holding Company, Blue Cheer, Moby Grape, Keb Darge...
The new Japanese punk/power pop sensation should be the female combo Tomboys first album on Soundflat Rcds...
The Embrooks are back 14 years (!) since their last album, with We Who Are, 10 unreleased tracks and two covers (State Records)...
Losin'Streak reform and finally issue a second album, This Band Will Self-destruct in T-Minus (Slovenly)...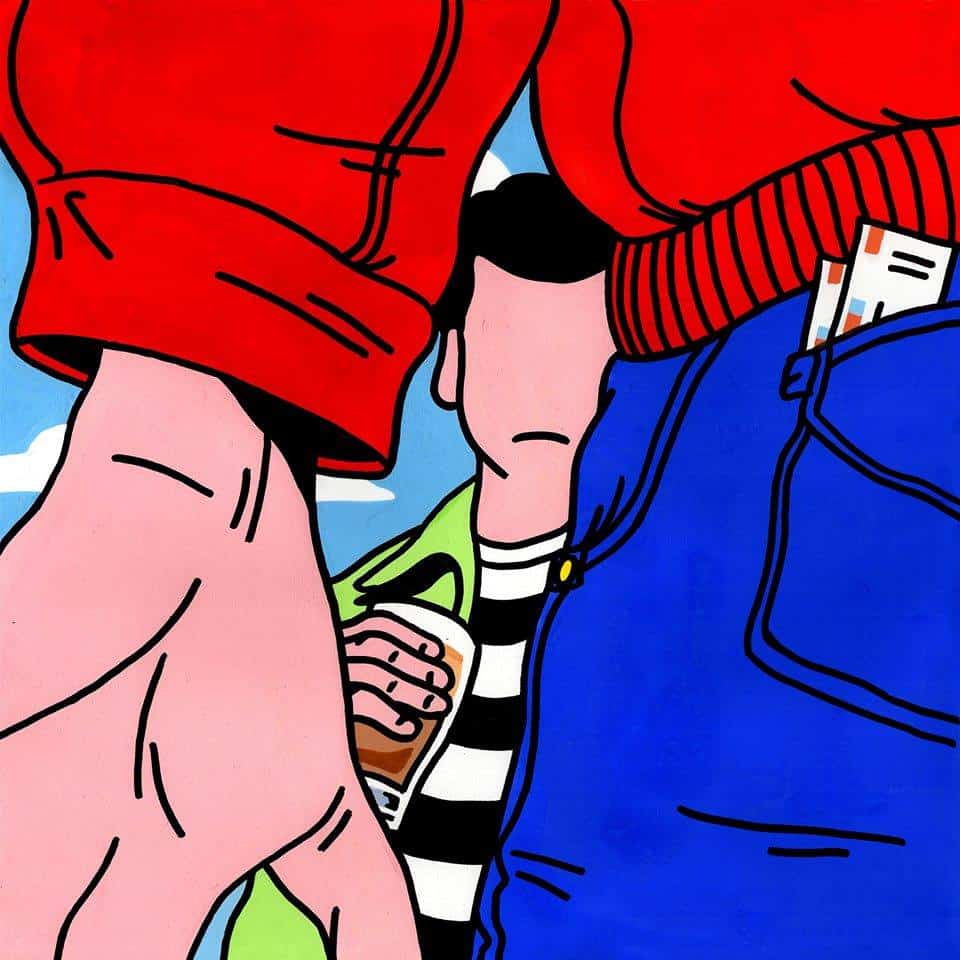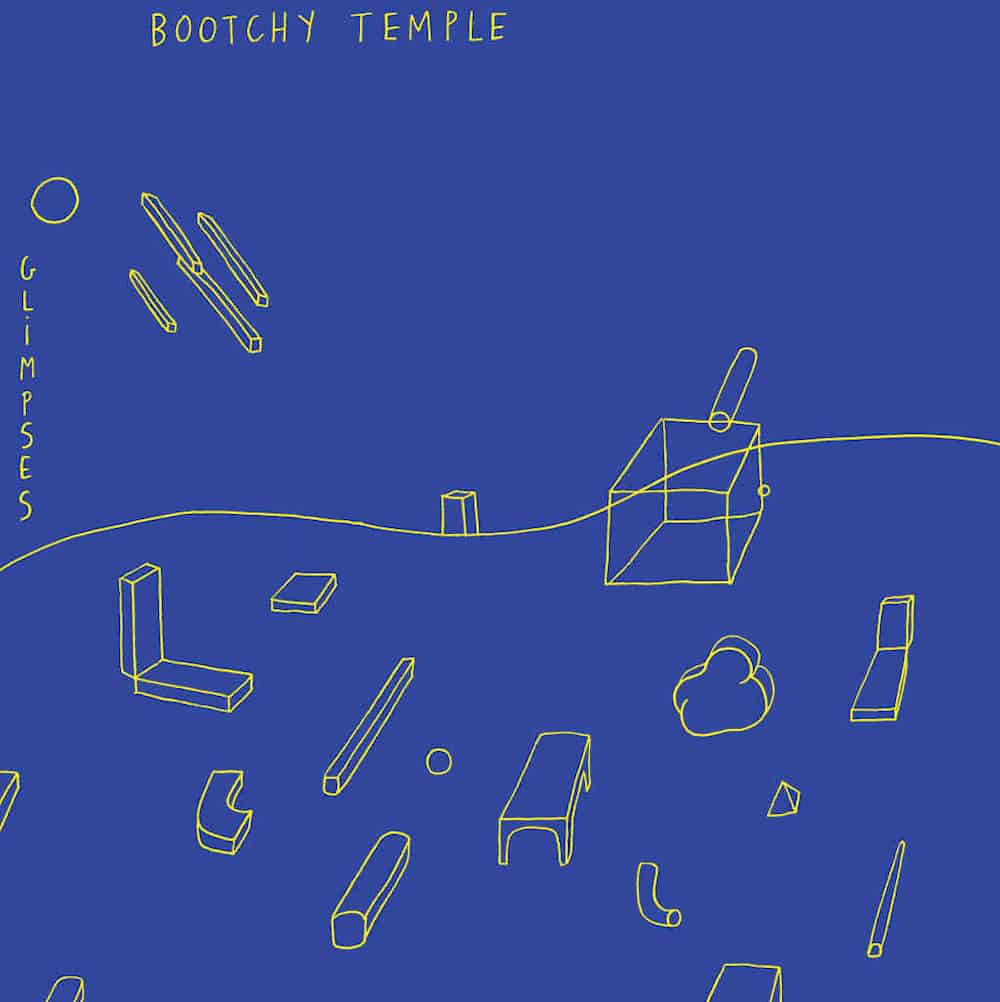 News Howlin Banana: first albums of Slift (Toulouse) and Brace Brace ! (Paris), and second album of Bootchy Temple (Bordeaux/Paris)...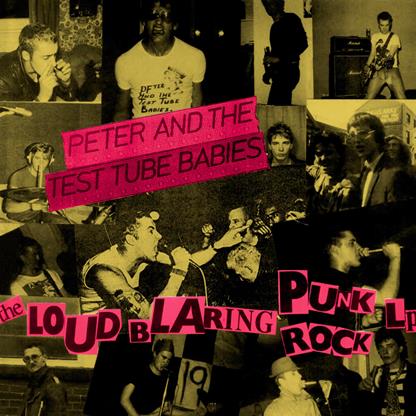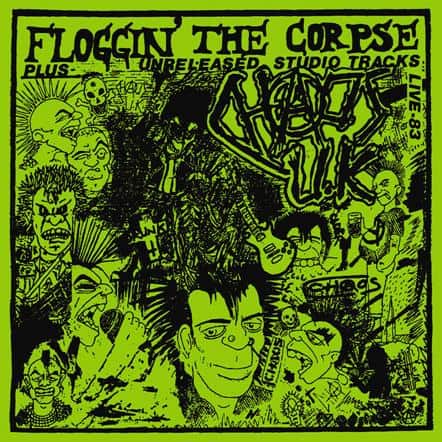 British punk repressing serie for Radiation: Peter and the Test Tube Babies' Loud Blaring Punk Rock, Resistance 77's Thoroughbred Men, Chaos UK's Floggin'the Corpse, and the classical Discharge's Why ? ...
A tribute to Iggy Pop and the Stooges is announced by the contemporary Cambodian scene, Angkor Pop !...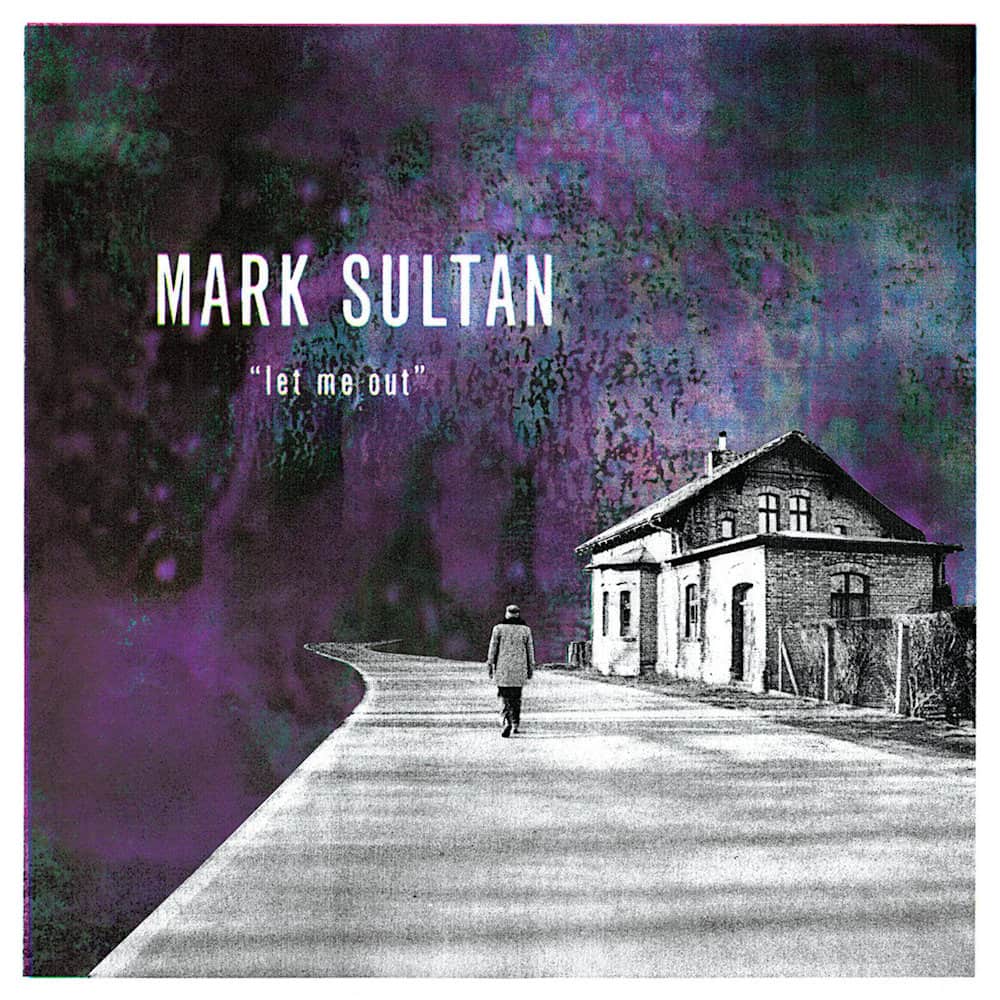 Mark Sultan' new album, Let Me Out, is out on Dirty Water...
Astral Daze 1968/72, compilation dedicated to South African psychedelism is announced...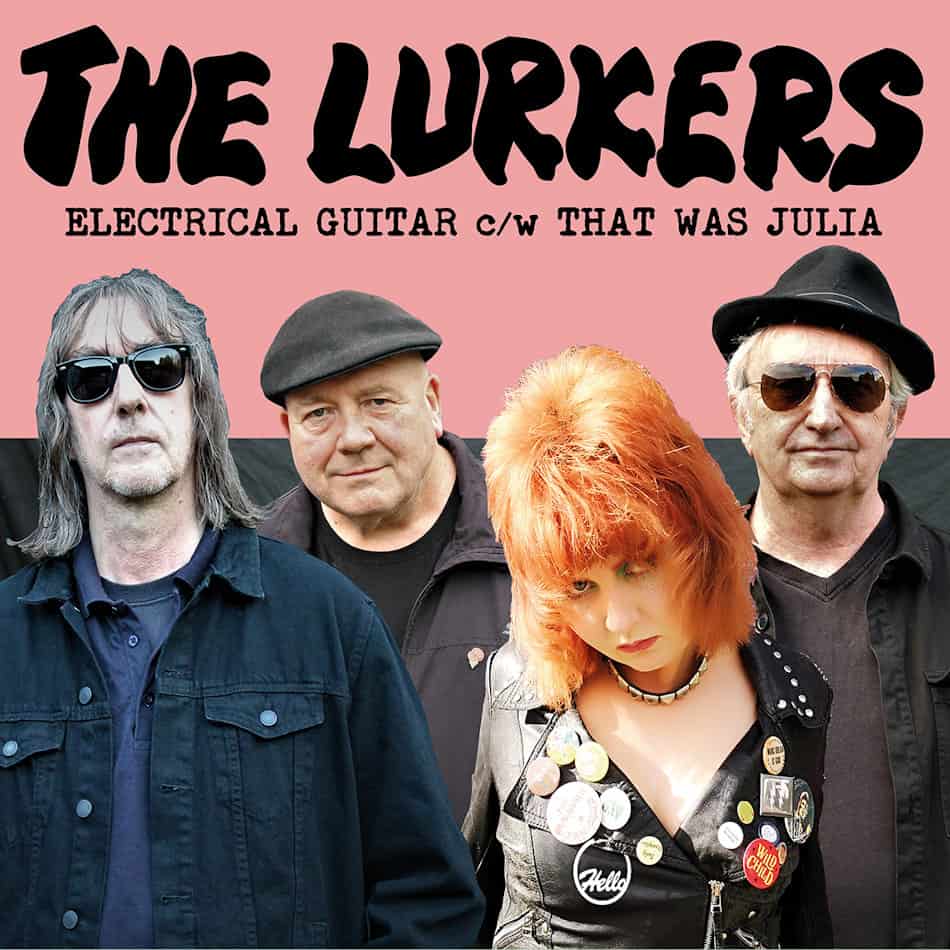 The Lurkers come back with a new single on Damaged Goods, Electrical Guitar / That Was Julia...
Midlife Crisis (great Swedish band with Maggots, 'Copters, Maryslim and Backyard Babies in it) issue a new single on Bootleg Booze, Samma Sak...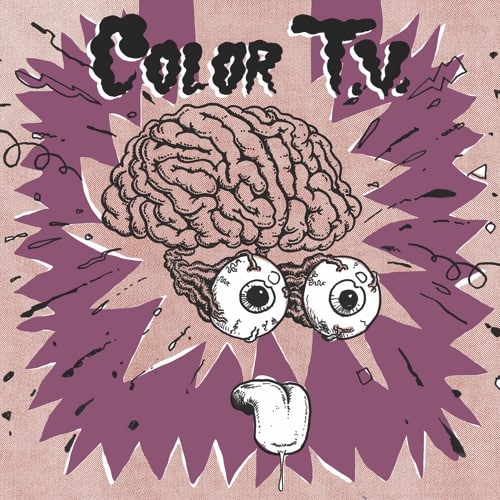 Color TV (ex Cheap Time) issue their first Lp on Deranged...
The tireless Cannibal Mosquitos issue their new motorized album, Vroom Vroom...
The first single of Couteau Latex, brilliant synth/pop duet featuring Lise Sutter (Statches) and Seth Sutton (Useless Eaters) is available again...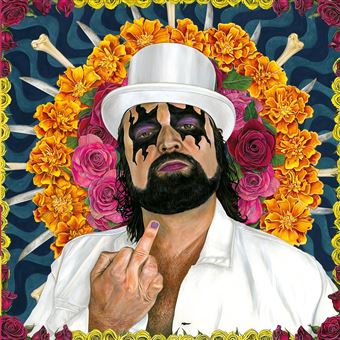 Very accomplished first solo album for Hank Von Hell (ex Turbonegro), Egomania (Headbanger Rcds)...
This fall had been really busy for our small (but hefty) label
Dangerhouse Skylab
, with 3 (three!) hot new releases that you cannot live without: The new
The Jack Cades
7
Run Paulie Run / And Pretend
, the fantastic
The headless horsemen
Lp
Yesterday's Numbers
, and the (almost sold out)
the Scaners
Ep
Secret Demo Recordings
... These records are available wholesale for stores (as well as the whole
Dangerhouse Skylab
catalogue) through
Ave The Sound
(South of Nowhere) in France, and
Sonic Rendezvous
(Netherlands) for worldwide distribution... Many thanks to those who already ordered some for their shops and mailing lists,
You Are the Cosmos
- Record Label (Spain),
Soundflat Mailorder
(Germany),
Groovie Records
(Portugal),
Rockin' Bones
(Rennes),
Croc Vinyl
(Toulouse),
Total Heaven Record Shop
(Bordeaux),
Lollipop Music Store
(Marseille),
State Records
(UK) and many others... If you can't get those records near you, please visit our Ebay Store
here... Stay in touch for some hot news in the following days!
...And we send you our best wishes for this festive season, take care of yourself and those around you, support you local scenes, artists, clubs, venues, labels, distros... See you next year!