Our small (but hefty) label Dangerhouse Skylab is pleased to announce the issue of the Beaten Brats' first album... Punk rock trio from Lyon burning the French and Spanish scenes for more than two years now, the band expels in a flash 10 original tracks on 45rpm on this splendid Lp masterized by Daniel Husayn (Red Dons, Thee Spivs, Clorox Girls...) in North London Bomb Factory... The Lurkers, early Vibrators and Chiswick sound will come to the elders' minds, make way, Ladies and Gentlemen... DSL 031, 300 copies...
...and as our small (but hefty) label
Dangerhouse Skylab
has no fear of loosing brass on this splendid format, watch out for the new
Scaners
' Ep released for their US tour... Two unreleased tracks on A side,
Alien Boy
and
I Really Wanna Know
, the bombastic hit from their new album
X Ray Glasses
on B side, and a new
video... Coproduced with
Adrenalin Fix
,
Ghost Highway
et
Spaghetti Town Rcds
... DSL 037, 500 copies...
Ouch Rcds issue the 2014 tapes of Bunktilt (formation of the saxophonist Lionel Martin) with Steve McKay, revisiting the Stooges repertoire...
Teen Sound Rcds issue the second album of the bluesman Black Snake Moan, Phantasmagoria...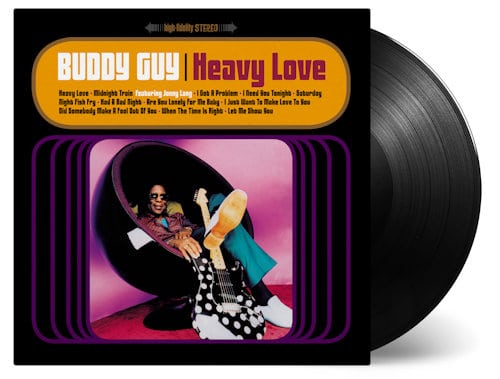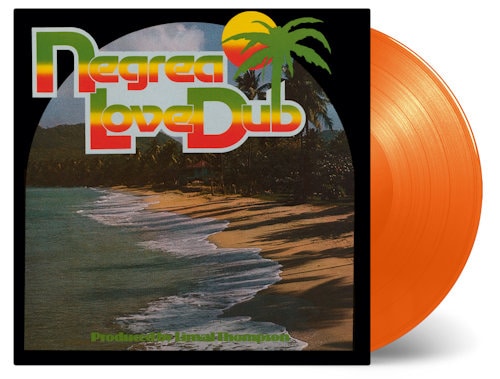 News Music On Vinyl: Buddy Guy, Heavy Love, Golden Earring, Seven Tears, Symarip, Skinhead Moonstomp, Linval Thompson, Negrea Love Dub, L7, Hungry For Stink, and Accept, Predator...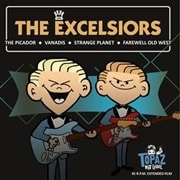 The Frelljgren brothers (Surfites, Daytonas) form the Excelsiors, an issue an Ep, The Picador, on Topaz Rcds...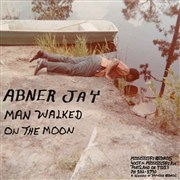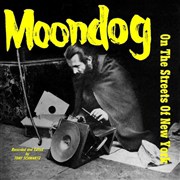 Mississippi Rcds keep working on Jay Abner's repressings, with Man Walked On The Moon... The label also issue an anthology of Frank & His Sisters (Tanzania 50's), and presses the first tapes of Moondog, On The Streets Of New York...
The Baby Shakes' fourth album, Cause a Scene, is out on Lil'Chewy...
1960's Rcds issue a live Ep of the Charlatans recorded in 1967...
The Sensation Seekers come back with a new single on Back To Beat, Monkey Paws / Creme Tea...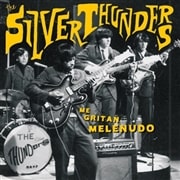 Munster issue a compilation of the Silver Thunders, mythical sixties band from Bogota Me Gritan Melenudo...
The Frantic Five issue a new single on Back To Beat, I Need You Mine / The Very First Day...
Shindig 97# should be out soon, featuring David Bowie, Curt Boettcher, Chip Taylor, Hawkwind...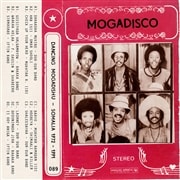 Analog Africa keep working on African patrimony repressings, and announce an album dedicated to the Somali 1972/91 scene, Mogadisco...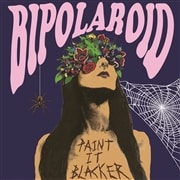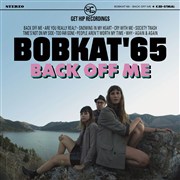 Get Hip issue the new album of Bipolaroid, Paint It Blacker... The label also announces Bobkat '65's new album, Back Off Me...
Pop Superette repress the unique Ep of Jean-Pierre Kalfon originally issued in 1965...
Crypt issue and unreleased single of the Raunch Hands with two tracks from 1985 and 1987, Rodeo Song/Four Naggin'Wives, booklet included...
Best wishes for a speedy recovery to the good old Trokson, historical club from Lyon which received hundred of bands in its free schedule, and suffured a fire during the night of October 8th to 9th... We need you guys, come back soon!
Billy Bremner issues an album of covers dedicated to his Rockpile cronies, Cover It Well (FOLC Rcds)...
Numero Group issue a double album of Charlie Megira, mysterious Israeli singer/guitar player who died at 44, after recording a variety of minimalist garage/trash tracks (voice/guitar essentially) on CdR Tomorrow's Gone...
Ty Segall's unusual silence for more than two weeks introduces an upcoming flood : a quadruple boxset Lp, grouping unreleased tracks, demos and other rarities, Pig Man Lives Vol1 (Sea Note)...
The first volume was a sensation in 2016, Bongo Joe issue the second volume of the Soul Sega Sa ! serie...
The next Voodoo Rhythm reference should be a 2 unreleased tracks single of Trixie & the Trainwrecks, Too Good To Be Blue/Get Busy Living...
Fu Manchu issue on limited Lp their 2003 in Roadburn Festival...
Bloodshot will again manage the issue of the new Scott H Biram, Sold Out To The Devil...
Return To Analog announce the reissue of the first eponymous 1970 album of Marius Cultier...
Mathématiques Modernes' Lp, originally issued by Celluloid in 1981 is reissued by More Over...
The album of Zac (side project of Lorenzo Giuda) will be out mid-November...
A double Lp repressing will soon celebrate the 25th annniversary of Giant Sand's Glum (Fire Rcds)...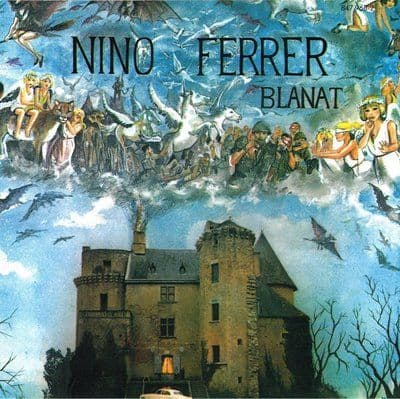 A welcome repressing of Nino Ferrer's album Blanat is available...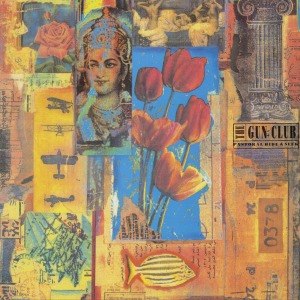 Bang repress again Gun Club's Pastoral Hide and Seek and Divinity...
Les Productions de l'Impossible issue a split Ep Irradiates and the Bostonians Beware The Dangers Of a Ghost Scorpion...
The 11th and 12th volumes of the Desert Sessions are available on double Lp...
More than 25 years after their first raid in Dangerhouse Record Store (and before a memorable concert at the Voxx with the bass amp on fire - literally), our pals of Doctor Explosión were back in town, and remembered the address... Thanks guys!
Alien Snatch issue a 10' of the Phone Jerks, 10x10, 250 copies...
In The Red announce an anthology of the Victims, historical punk band from Perth, featuring a young Dave Faulkner (Hoodoo Gurus)... The label also issues an Ep with new versions recorded by the band, with Ray (Hard Ons) on bass guitar, Horror Smash Ep...
The Trashbags New-Yorkers issue their first album, produced by Billie Joe Armstrong (Green Day) on Muddguts Rcds...
Drag City issue a double 10' of OM, recorded at the BBC in May 2019...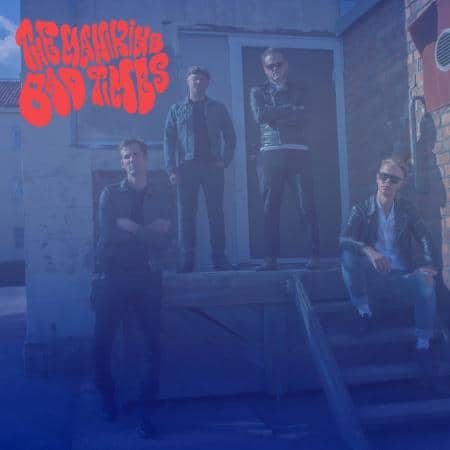 The Manikins come back 10 years later with a new album, Bad Times, on FDH...
News of
Dangerhouse Skylab
artists: the
Jack Cades
issue their new album
Perfect View
recorded at Toe Rag Studios on
Get Hip
, the
Scaners
tour a few dates in the USA (November 7th to 16th), before coming back to open for the
Briefs
in Europe, the
Beaten Brats
should bring their album when opening for the
Chats
in Lyon on November 24th, we should have some copies of
Ian Kay
's new single (
Missing Souls
) scheduled by
Hidden Volume
,
la Chica Yé-Yé
plays with the
Limboos
in the
Jack Jack (Lyon) on November 14th, the
Baron Four
will play on New Year's eve with
The Cretins
at
Paper Dress Vintage in London, the
Tikis
' Ep is nearly sold out,
Nicolas Drolc
travels France and Europe showing the
Bungalow Sessions
documentary with
Andy Dale Petty
, the
Horsebites
changed their bass player and host now the groovy
Ricky Bilbao
(
Missing Souls
,
La Chica Yéyé
) in the line-up, and news are coming for the
Zemblas
' new album produced by
Jim Diamond
...