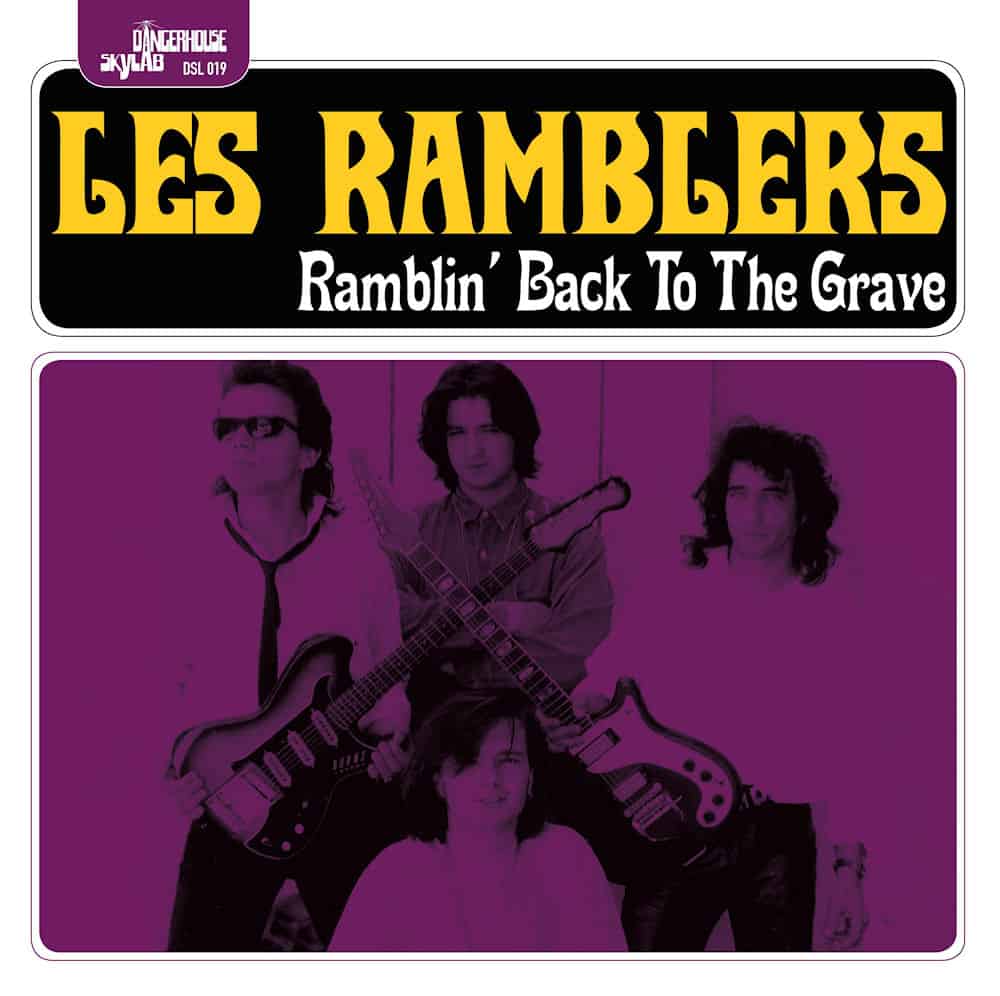 Our small (but hefty) label Dangerhouse Skylab keeps all hands on deck, and announces this month the repressing of the Ramblers album, Ramblin' Back To The Grave, originally issued in 1987... Probably one of the best albums of the 80's European garage scene, to be placed next to your Nomads, Crimson Shadows, Sick Rose, Wylde Mammoths or Miners of Muzo Lps... New artwork, remasterized, illustrated inner sleeve with photos and unreleased documents, and many unreleased live and studio bonus on the download coupon... DSL 019, 500 copies...
And tirelessly, our small (but hefty) label also leaves its traditional garage / punk / glam preserve and edits the unreleased tapes of Straight Royeur, recorded in 1990... Rap/core collective created by Virginie Despentes and Cara Zina (both on lyrics and vocals) in the company of Gilles Garrigos (Haine Brigade), the band was in the purest mood of the time associating feminist lyrics, punk attitude, hip-hop aesthetics and a fascination for the emerging US riot-grrrl scene... A piece of history... Fear Of a Female Planet, maxi 12' 6 tracks, 500 copies, download coupon with the entire live and demo tracks, insert with texts and photos, out in March, DSL 023...
Very awaited comeback of the Hot Snakes with an imminent new album, Jericho Sirens (Sub Pop)...
Hound Gawd Rcds will finally bring to life the tapes of Broadway Lafayette (temporary band featuring Mick Collins, Matt Verta-Ray and Mama Rosin), Subway Zydeco...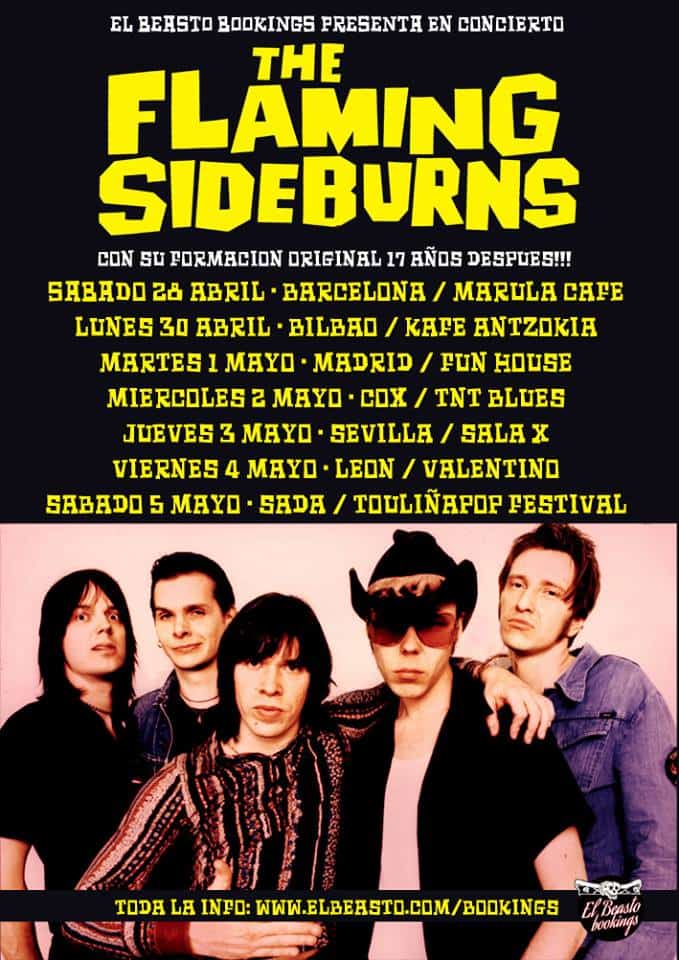 Reformation of the Flaming Sideburns for a 7 dates Spanish tour...
News DanGer Rcs: Lp of Leather Jacuzzi (Canada), The Whole Hog, and a single of P.M.S. (members of Mary Bell and Outreau)...
Dirty Water announce a new single of Mike Stax' Loons, Blue Ether / Saturday's Son, who scheduled a few European dates in Spain and Italy...
Kurt Baker comes back with a new project, K 7's and an imminent Lp, Take One on Stardumb... He also issues a new album with the Kurt Baker Combo, Let's Go Wild, and plans a few dates in France (including April 19th at the Trokson in Lyon)...
Unearthing of rarities from the Real Kids' career, with a demos album (1974, under the name of Kids, then 77 as the Real Kids) with a 32 pages booklet, then a live Lp recorded at the Rat club in Boston on January 22nd, 1978, gatefold and illustrated insert (Crypt Rcds)...
Gloria from Lyon issue a new 6 tracks Ep 6, pressed in 12', Oidophone Echorama (Howlin'Banana)...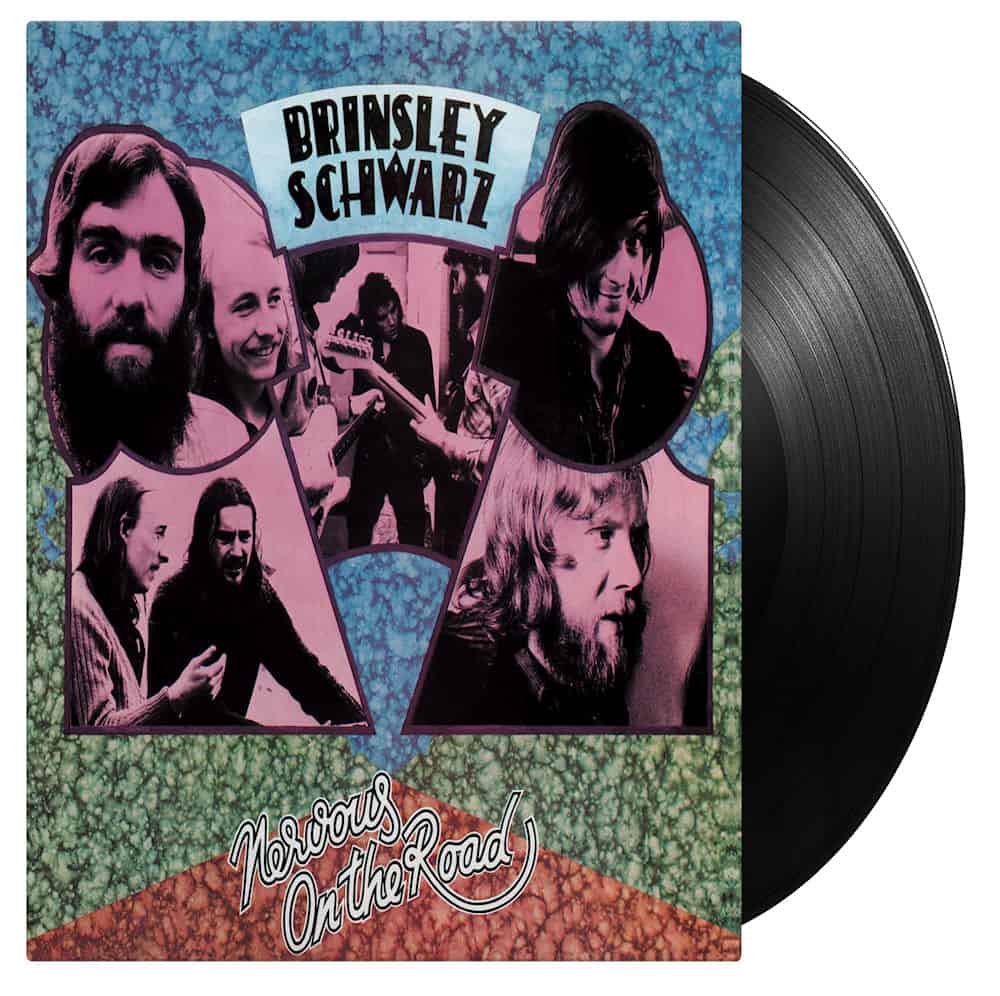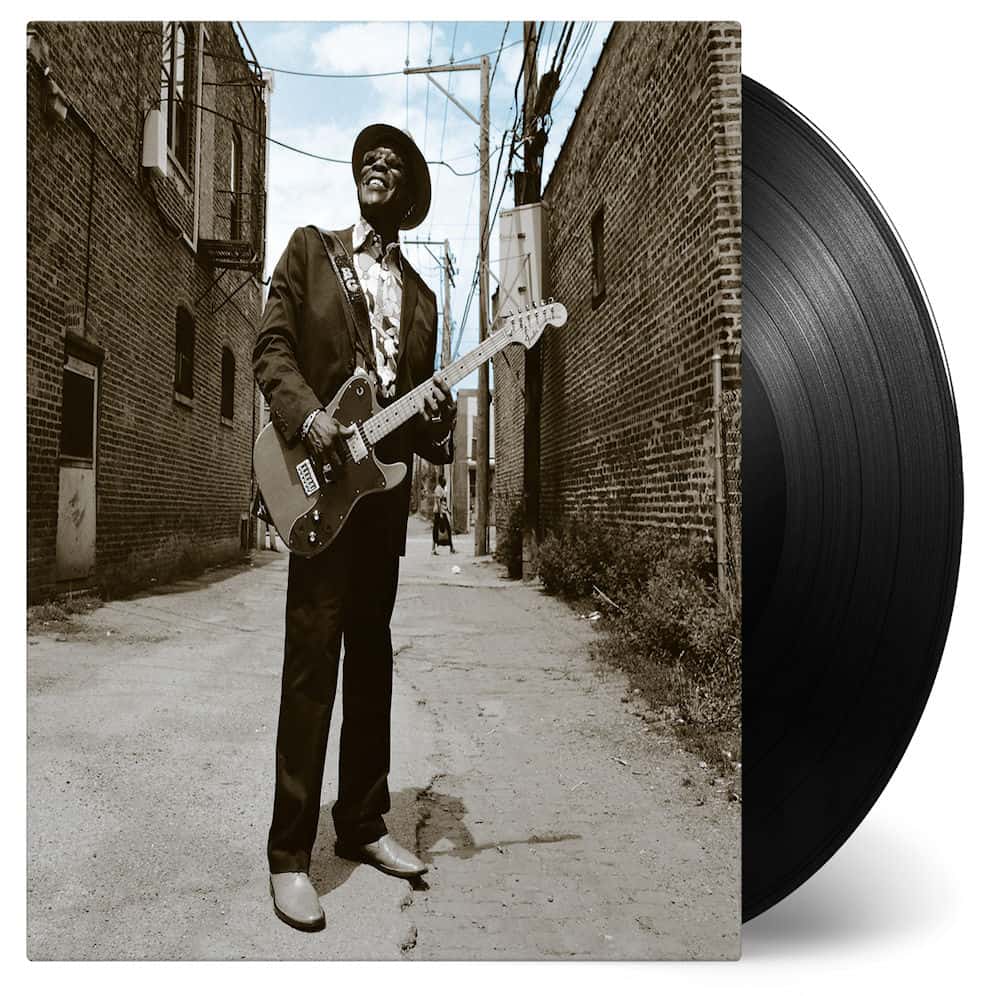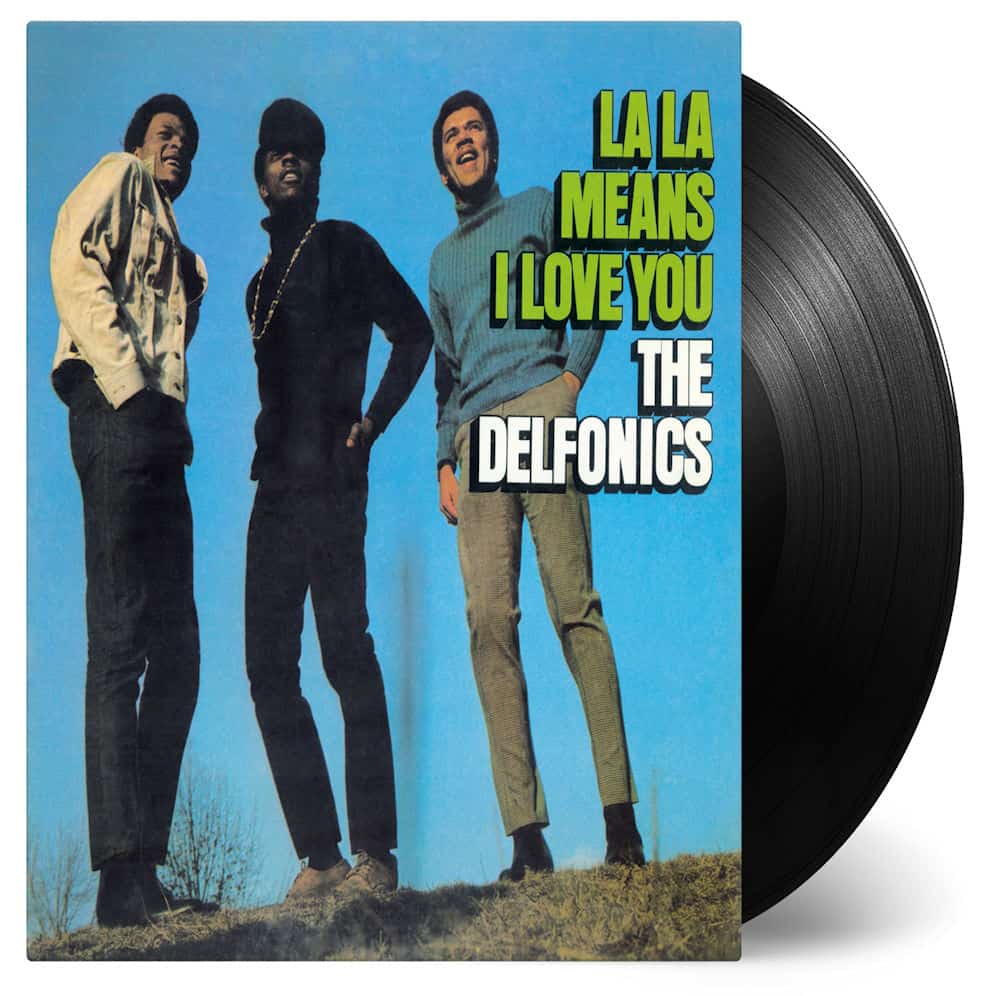 News Music On Vinyl: Brinsley Schwarz, Nervous On The Road, Buddy Guy, Bring 'Em In, Delfonics, La La Means I Love You, Errol Brown and the Revolutionaries, Dubb Everlasting, Fishbone, Truth and Soul, Headhunters, Straight From The Gate, Lee Dorsey, Yes We Can and Madball, Set It Off...
Almost available, the Imperial State Electric album, Anywhere Loud, is issued in two vinyl colors, marbled orange or golden (Sound Pollution), 23 tracks including their covers of Sonic Reducer (Dead Boys) and This Is Rock n'Roll (Kids)...
New and third volume of the Music From Planet Earth serie by Stag O Lee...
Guided By Voices issue a live double Lp live recorded in August 2017 in Asbury Park, New Jersey Ogre's Trumpet...
Nice edition of John's Children's Desdemona Ep by Munster... The label also announces a 7' of The In-Crowd (pre-Tomorrow), Am I Glad To See You/Blow Up...
Monster Magnet's new album, Mindfucker is issued by Napalm...
Watch out for Trixie and the Trainwrecks' first album, announced by Voodoo Rhythm, with Bruce Brand on drums, recorded at the Gizzard Studios by Ed Deegan, 3 Cheers To Nothing...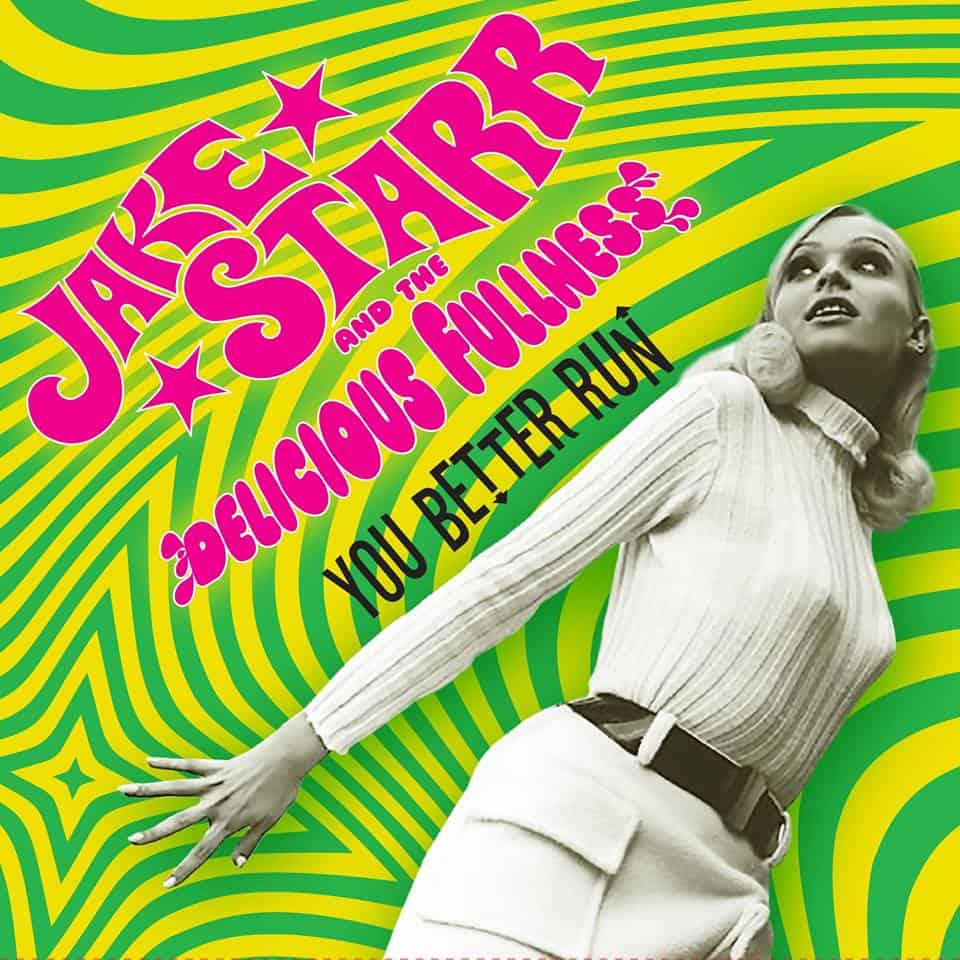 New single for Jake Starr & the Delicious Fullness, You Better Run / Weed Bus (Fandango)...
Sixth volume announced for the Brown Acid serie, 11 tracks of late 60's/early 70's proto punk / psychedelic metal (Riding Easy)...
Mourning After come back with a new album on Heavy Soul Rcds, The 10th Century...
Jukebox Music Factory announce an anthology of Harvey Fuqua, ex singer of the Moonglows, brother in law of Berry Gordy and producer for Motown... 16 tracks Lp, bonus 2 tracks 7' and 23 tracks Cd included...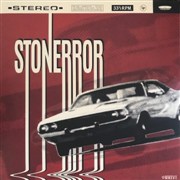 Brilliant first album for the Polish Stonerror, high level stoner, Lp out on Purple Zone...
In The Red issue the complete works of the mid 70's loonies Simply Saucer (Hamilton, Ontario) on double Lp, including a second unreleased live album, Cyborgs Revisited... The label also announces the new album of the Shark Toys (Los Angeles), Labyrinths...
Third volume of the Vip Vop Tapes serie, grouping the selections of tracks Lux Interior used to play through the sound systems before the Cramps got on stage...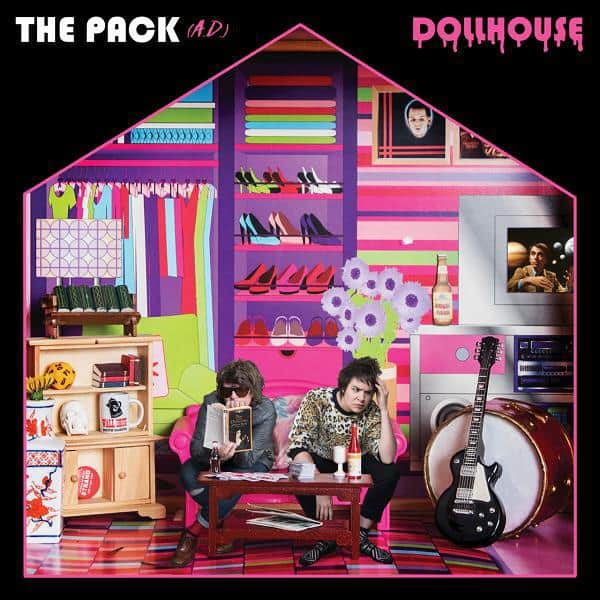 New album for Pack A.D., Dollhouse (Cornflakes Zoo)...
The mithycal TV concert of the Descendents, Fartathon, recorded in St Louis in 1987, is announced on vinyl...
Riding Easy announces the issue of the album of Death Wheelers, terrifying instru / stoner / biker Canadian combo, belonging to the fuzzy soundtracks category, I Tread On Your Grave...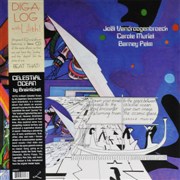 Welcome repressings by Lilith for Brainticket's Lps, Cottonwoodhill, Celestial Ocean and Psychonaut...
The Scientists come back to vinyl with a single on Bang Rcds, Perpetual Motion, a cover of Jacques Dutronc's Mini Mini Mini and an original track on B side...
Soul Jazz prepare for the 2018 RSD a five singles box set in the Punk 45 serie Approaching The Minimal With Spray Guns...
Very awaited come back of King Tuff with a new album on Sub Pop, The Other...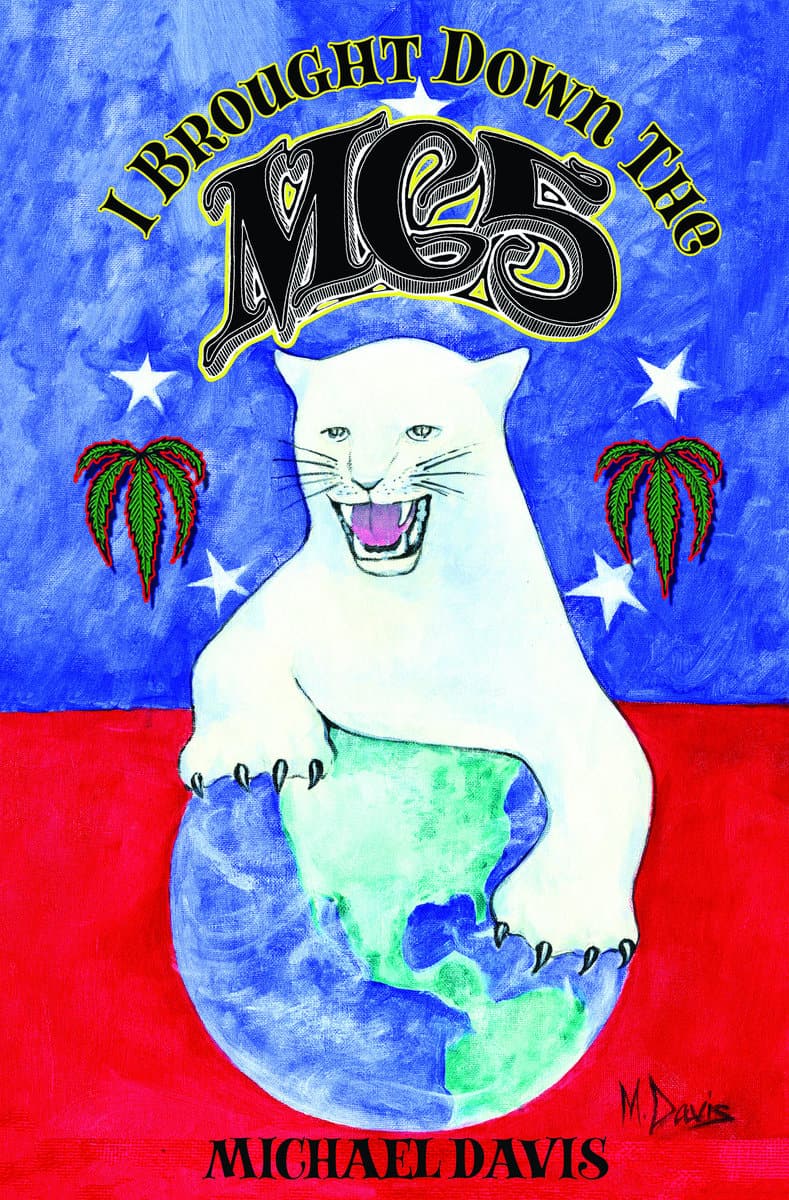 Release of Michael Davis' memoirs, I Brought Down The MC5, 350 pages (Cleopatra)...
New album of the Venturas, Retropédalage, with this time 14 original tracks on the Productions de l'Impossible, who also announce a Demon Vendetta / Arno De Cea & the Clockwork Wizards 10' split single...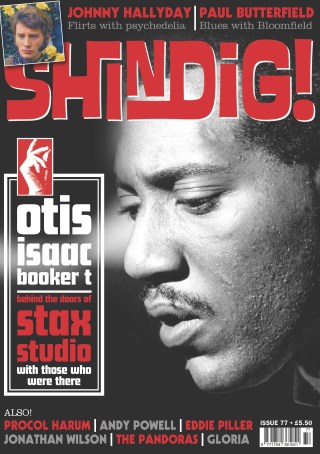 Shindig! #77 coming, featuring Paul Butterfield Blues Band, Stax Rcds, Andy Powell, Johnny Hallyday...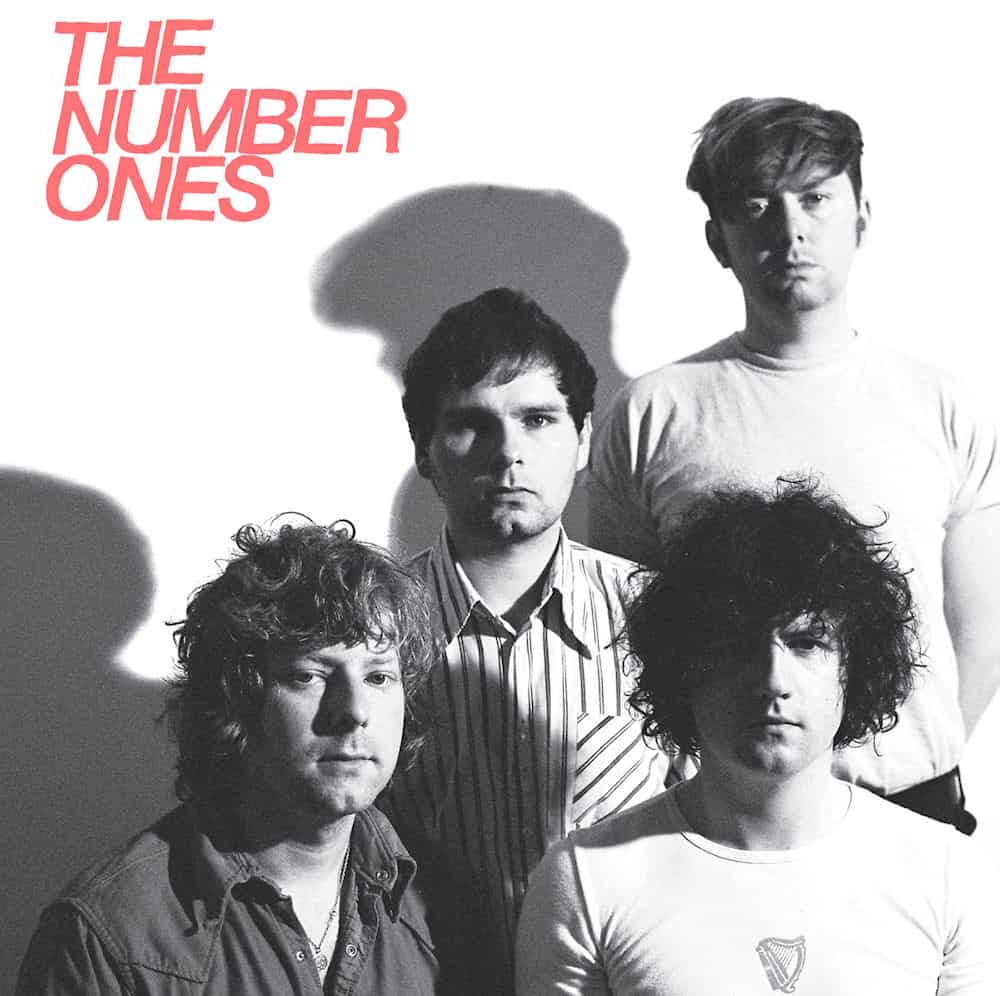 Static Shock issue a great Number Ones' Ep, Another Side Of The Number Ones...
The Men are back on Sacred Bones with a new album, Drift...
L'Orchestre Tout Puissant Marcel Duchamp come back with a new album on Bongo Joe, Sauvages Formes...
Vinilissimo will repress the Kannibal Komix album, exploitation Lp produced by Georgio Moroder and originally issued in 1968 in Germany under the name of Die Anderen...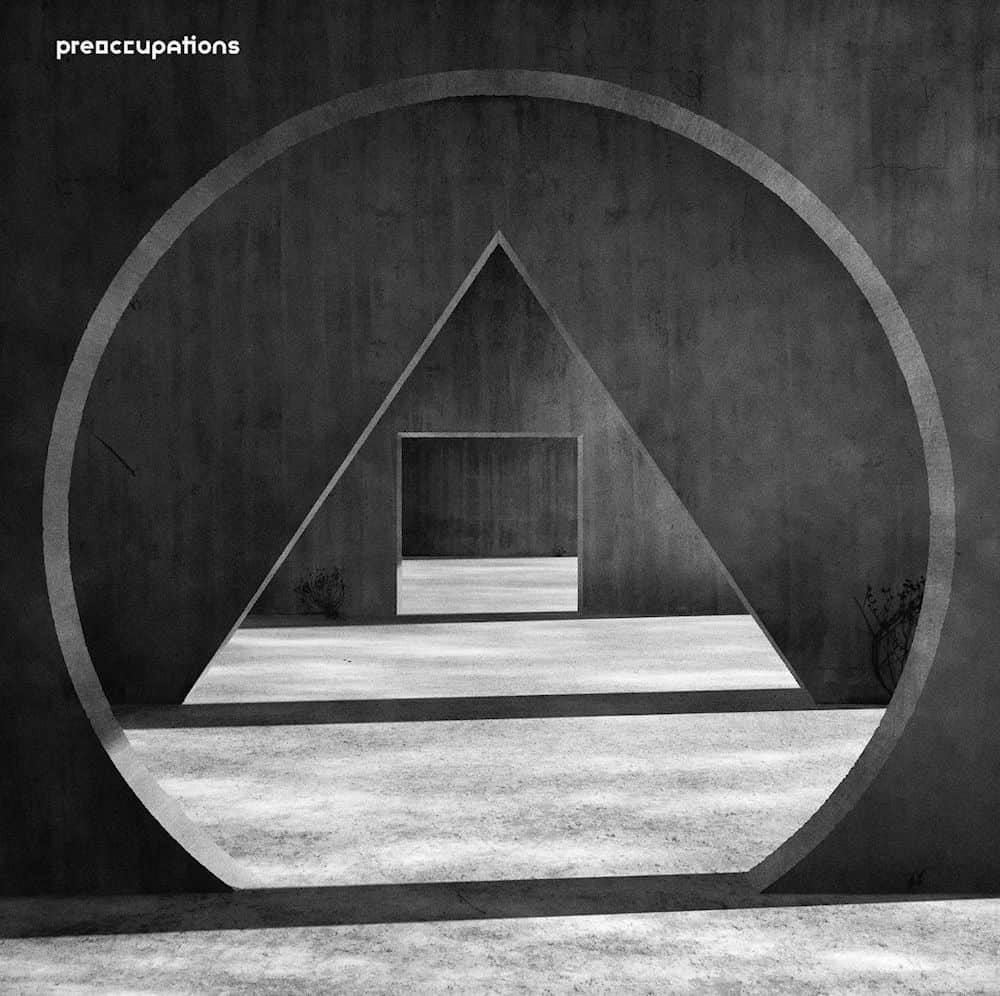 Preoccupations (ex Viet Cong) issue a new album on Jag Jaguwar, New Material...
Dirty Water repress the first album of the Cavemen (New-Zealand) on 180g red vinyl...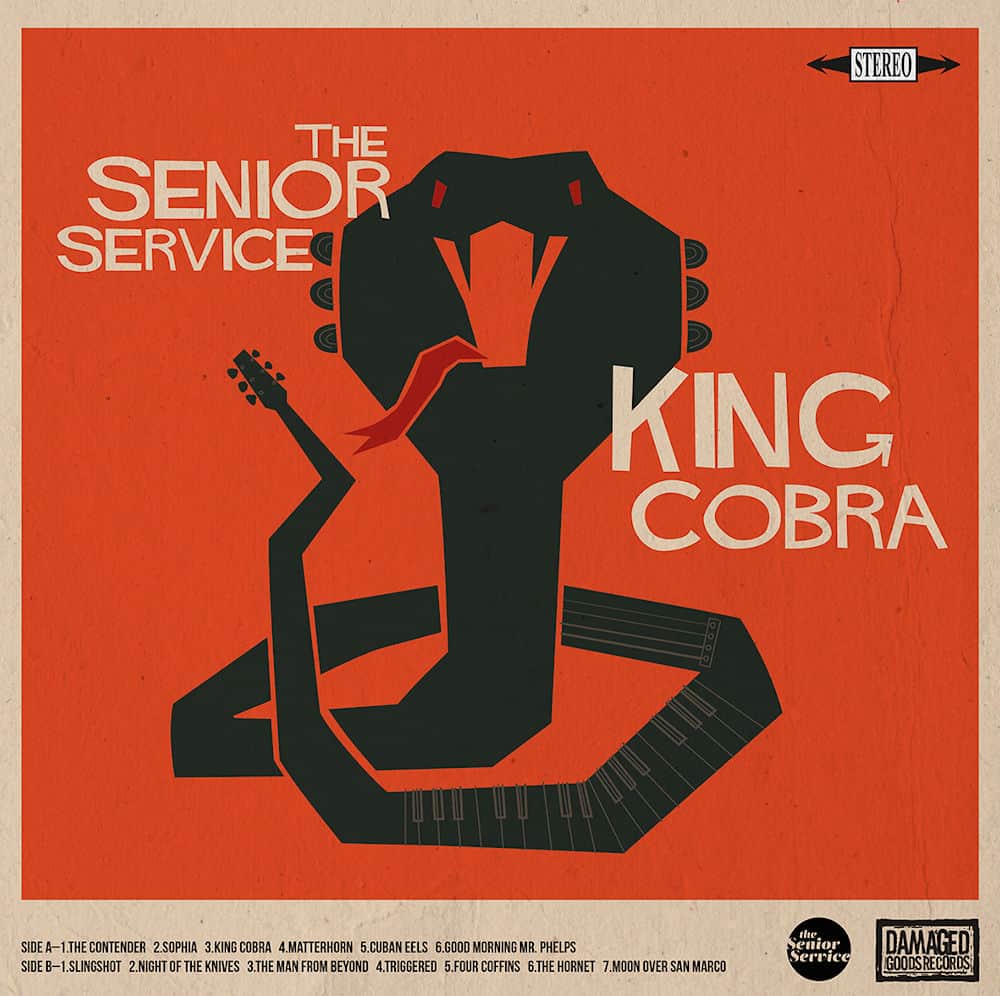 Senior Service's album, King Cobra will be issued late April by Damaged Goods...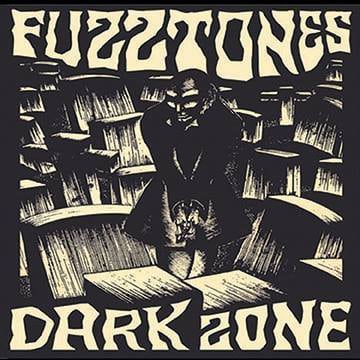 A compilation of Fuzztones' rarities, Dark Zone is finally out on vinyl thanks to Bang Rcds... The label also announces the live tapes of Redd Kross on Lp, Oh Canada!...
A few copies of Jacco Gardner's first Lp, Cabinet Of Curiosities, will soon be available again (Trouble In Mind)...
The Nots issue a limited Lp of the concert recorded at Goner Records...
New single of Billy Childish & CTMF, with the cover of Creedence, Walking On The Water on B side...
The Ex issue their new 10 tracks album this Spring, 27 Passports...
Elsa (Missing Souls) and Mike (Baron Four) created the Jack Cades with Mole on drums and Alexandra on bass guitar, and issue their first Lp on Dirty Water this Spring...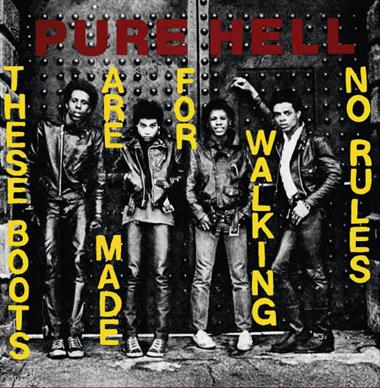 Radiation repress the rare single of Pure Hell, These Boots Are Made For Walking / No Rules...
The new album of Le Reveil Des Tropiques, Big Bang is issued by Music Fear Satan...
Bongo Joe announce a double Lp dedicated to the early 80's Spanish synth wave and post punk scene, La Contra Ola...
The Irradiates compiled rare live and studio tracks for the Lost Transmissions From The Remote Outpost compilation, 10 tracks, gatefold sleeve (Les Productions de l'Impossible)...
The first album of the Californian Starcrawler repeatedly raised our spirits by shaking the noisy ghosts of the Runaways and L7...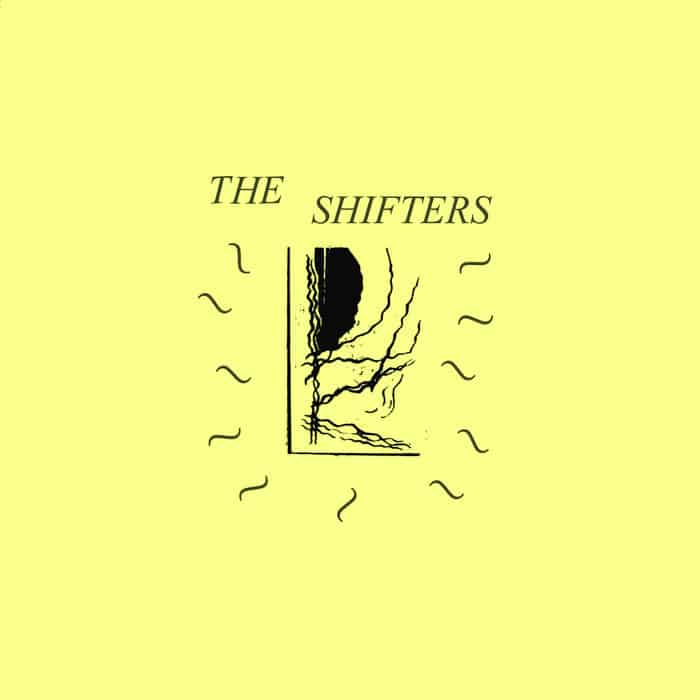 Future Folklore had the great idea of pressing on Lp the Shifters (Melbourne) K7, for Country Teasers fans and other deranged and possessed sounds lovers, 500 copie, out late March...