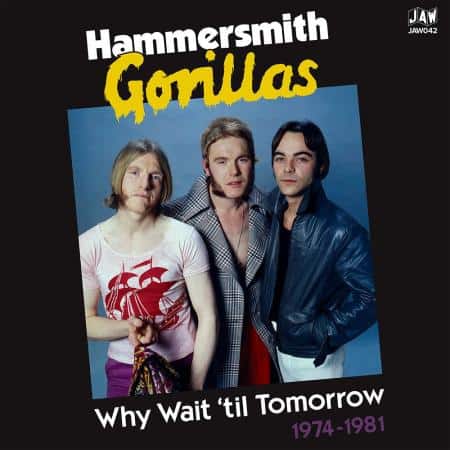 Just Add Water announce a double Lp dedicated to the Hammersmith Gorillas, Why Wait Until Tomorrow 1974/81...
Crypt issue unreleased live tracks of the Lyres recorded in 1980, from the archives of Erik Lindgren, Live At The Rat, September 3, 1980, gatefold sleeve...
The big issue of the coming weeks will probably be Moonrite's album, Let Me Be Your God (Topsy Turvy)...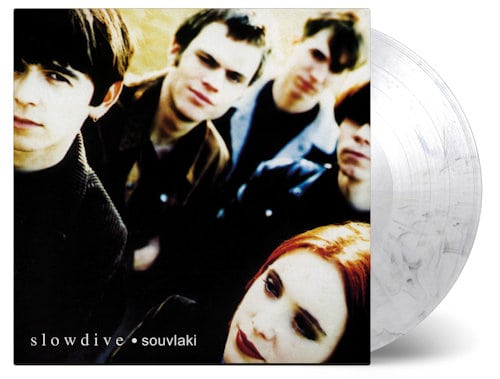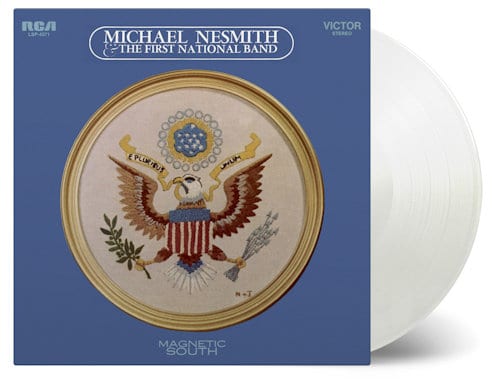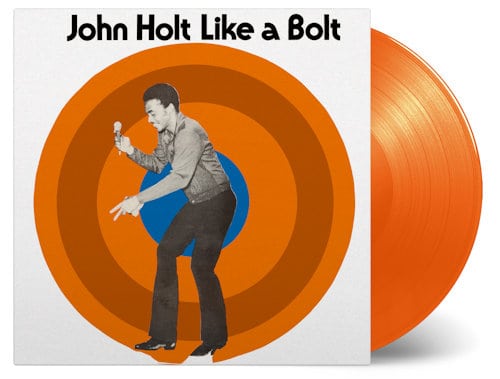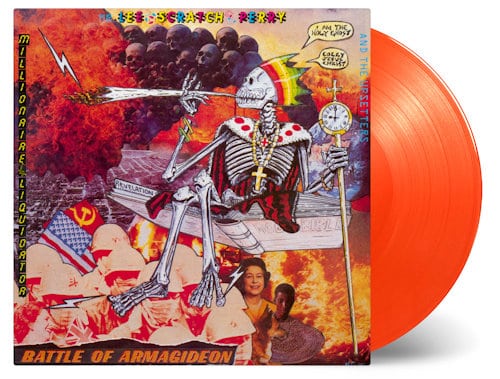 Music On Vinyl forecasts: Lp Heptones, Night Food, Pablo Moses, Pave The Way, Accept, Russian Roulette, Easybeats, Volume 3, Ministry, Dark Side Of The Spoon, Slowdive, Souvlaki, Michael Nesmith & the First National Band, Magnetic South, John Holt, Like a Bolt, Lee Scratch Perry & the Upsetters, Battle Of Armagideon, Golden Earring, Fully Naked, Blue Oyster Cult, Some Enchanted Evening, and the Nits, Da Da Da...
Thumbs up and many hugs to the team of La Tannerie (Bourg En Bresse), who, season after season, keep supporting - along with their programmation - the local bands, artists and labels, and offering via La Petite Boutique Mobile de Disques a high range choice of the most exciting issues of the moment, partly selected in Dangerhouse record store. Next time you visit la Tannerie, you might get hold of King Gizzard, Bob Mould, Idles, Kevin Morby, Oh Sees, Ty Segall, Johnny Mafia, Mazouni, Darts, Mac Demarco, Fontaines DC and many references of our smal (but hefty) label Dangerhouse Skylab... Great work!
Kelley Stoltz renew their collaboration with the Spanish label Banana & Louie for their new album, My Regime...
Alien Snatch will issue the first album of TV Crime, Metal Town, and the album of the Real Tears, Hay Fever...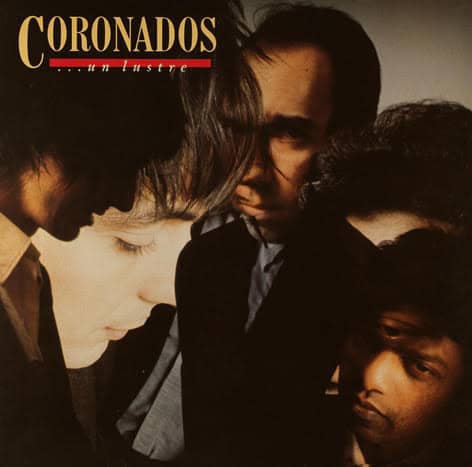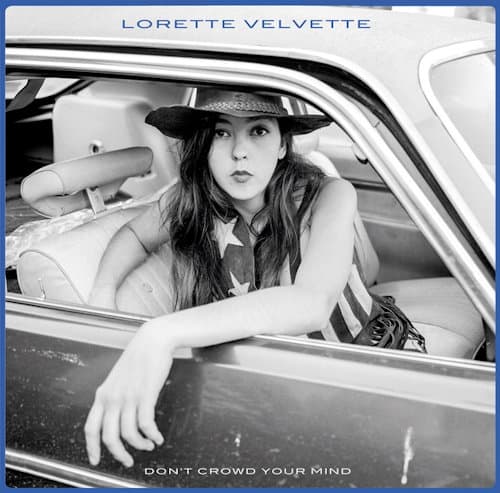 Great nuggets in Mono-Tone Rcds catalogue, with the fresh repressing of the Coronados' album, Un Lustre, and the anthology dedicated to Lorette Velvette (Klitz, Hellcats, Panther Burns) Don't Crowd Your Mind...
The Who Will Buy These Wonderful Evils ? serie, dedicated to Swedish sixties scenes, is back with a sixth volume coming this fall (Busy Bee Productions)...
Big thanks to the Bad Nerves for their cool visit before their concert in Lyon...
Chaputa issue a single of Lola Lola, Killed a Man In a Field, produced by Mike Mariconda...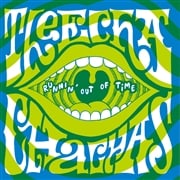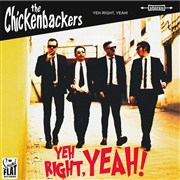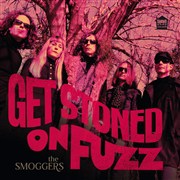 Two new singles in Soundflat catalogue: Vlad and the Impalers, Serf's Up, and Thee Cha Cha Cha's, Runnin Out Of Time. In the Lp section, the Chickenbackers (Madrid) Yeh, Right, Yeah, the new Smoggers, Get Stoned On Fuzz, and the Aspiradoras, Analgesia Sedacion Delirio are coming...
Cameleon issue the unreleased tracks of Affection Place (Lyon early 80's), 300 copies...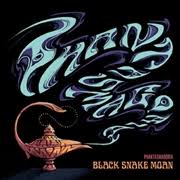 Teen Sound issue Black Snake Moan's Lp, Phantasmagoria...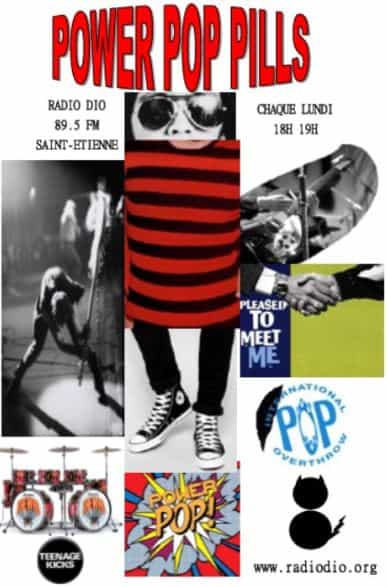 Best wishes to our friend François Rey and his new radio show, Power Pop Pills on Radio Dio (St Etienne) every monday 6-7pm...
Mikal Cronin is back with a new album recorded live in studio, with Ty Segall's Freedom Band as backing band, Seeker (Merge Rcds)...
Magic repress on Lp the Irrésistibles' very good album, The Story Of Baxter Williams (1969)...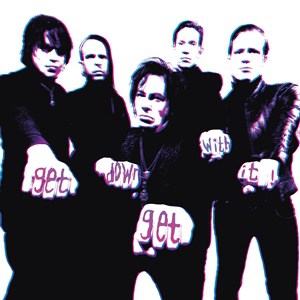 Jim Jones & The Righteous Mind issue a limited single, Get Down And Get With It / Ace Of Spades, on Masonic...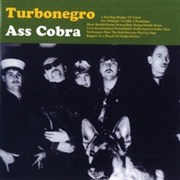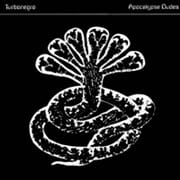 Finally, official repressings of the two Turbonegro's works of art, Ass Cobra and Apocalypse Dudes, are announced (Indie Rcds)...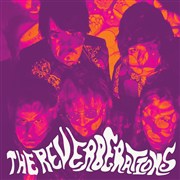 The Reverberations issue a new single on Hypnotic Bridge, Milder Higher...
Pseudonym repress the exceptional double Lp version of the Outsiders' CQ, grouping the unreleased 1968 sessions and recordings of the band, 200 green vinyl copies...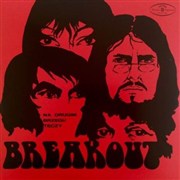 Warner Pologne smartly reissue the first album of the late 60's great blues rock quatuor Breakout (ex Blackout)...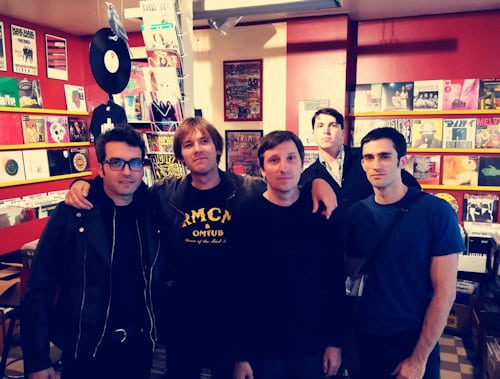 Radioactivity and the Bad Sports NEVER miss the opportunity to visit Dangerhouse when in town...
The first album of the Contractions, featuring 12XU and Irradiates, is out, Demain Est Annulé...
The Cynics celebrate their thirtiest anniversary with the issue of the mythic Rock nRoll album on double Lp, with a live session recorded ar KCSB Radio in June 1990 liner notes of Eric Davidson (Get Hip)...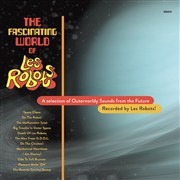 Their first single impressed us, here is the first album of Les Robots, The Fascinating World Of Les Robots (Spazz)...
Guerssen repress the first 12' of Tyrnaround, one of the best 80's psyche bands, turning it into an Lp with rarities and bonus tracks of the same time, Color Your Mind...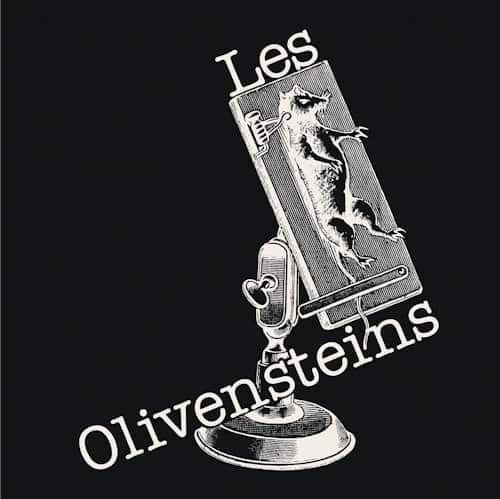 A few copies of the crucial Ep of the Olivensteins repressed by Smap Rcds are available...
Marcel Bontempi groups his two versions of the classical Joe Meek's Big Fat Spider on a limited single (Twi-Lite)...
The Dutch scene handles its French O Fonic side with the single of Fleur escorted by members of Mark And The Spies, Mon Ami Martien on Bickerton... The label also issues the second single of the Premonitions, My Love Ain't a Lie, and the album of the Tambles, Don't You Want To Know The Tambles ?...
Frustration's new album is out, heavy rotation here, great record with Jason Williamson (Sleaford Mods) as guest on a track, So Cold Streams...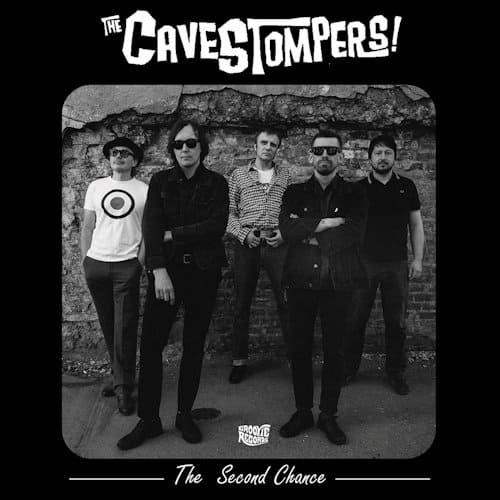 Our friends of Groovie Rcds come back strong with a new Ep of The Unclaimed, You Never Come, an album of the Cavestompers, The Second Chance, a single of Las Suecas, Mad, and the repressing of the Grys Grys' album on white vinyl...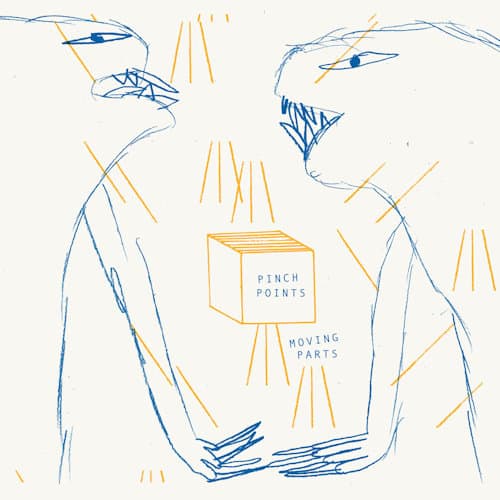 Very nice surprise with the album of the post punkers Pinch Points, luxuriously pressed on Lp by Six Tonnes De Chair...
A live double Lp of Danzig is announced, 1989 radio concert radio recorded at the Hollywood Palace, Soul On Fire...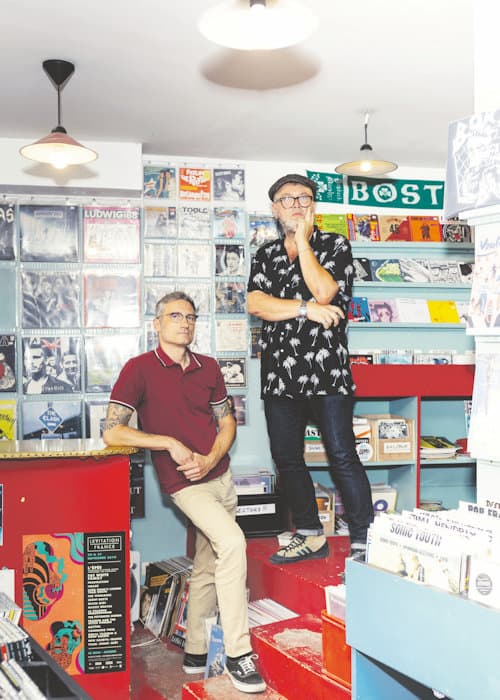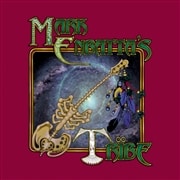 Mark Embatta comes back with his new band, The Tribe (featuring ex members of Vietnam Veterans), and an album on Bam Balam....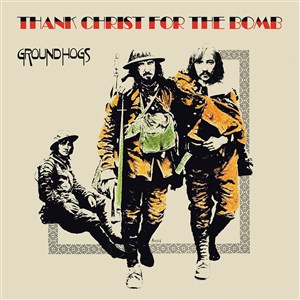 Fire repress the third Lp of the Groundhogs (1970), Thanks Christ For The Bomb...
Dirtnap issue Hussy's new album, Looming...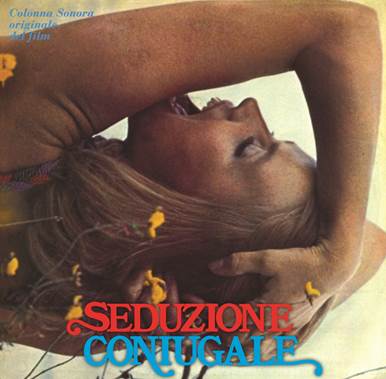 The Italian soundtracks without which Dangerhouse news wouldn't be what they are: original soundtracks of Seduzione Conjugale (Daniele Franco), Goldsnake (Carlo Savina), and Col Fiato In Gola (Filippo Trecca)...
The awaited album of the Schizophonics, People In The Sky, will be issued early November by Pig Baby...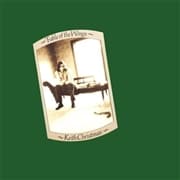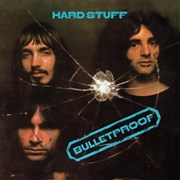 Two expected repressings of Magic Box: the album of Keith Christmas, Fable Of The Wings (UK folk 1970, with members of Mighty Baby as backing band), and the album of Hard Stuff, Bulletproof, English 1972 power trio featuring John DuCann (Andromeda), John Gustafson (Quatermass) and Paul Hammond (Atomic Rooster)...
Pig Baby will issue the album of the Rosalyns, US girl band with members of the Loons, Gore Gore Girls, Schizophonics, Outta Reach...
Los Tikis Phantoms group their covers on one Lp, Disco Guateque...
Many of you fell under the spell of the album of Saba Lou, daughter of King Khan... Her new album, Novum Ovum, will be issued early October by Khannibalism...
Kicking Rcds repress the terrific live of OTH...
Les Fondeurs de Briques publish the French edition of Village Voice, Vogue, New York Times journalist Richard Goldstein's book, Rock & Revolution, Mes Années 60...
In perfect time for Halloween, the Monster O Rama serie is coming, compilation scheduled by El Vidocq for Juke Box Music Factory...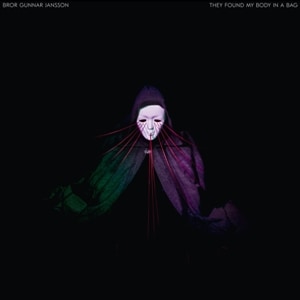 New impending album for Bror Gunnar Jansson, They Found My Body In The Bag (Playground)…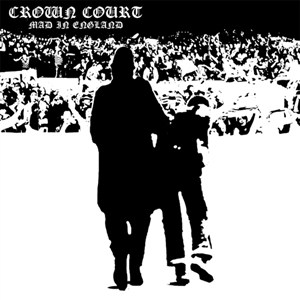 New Ep for Crown Court, Mad England...
Eighth album coming for Mando Diao, Bang (Playground Music)...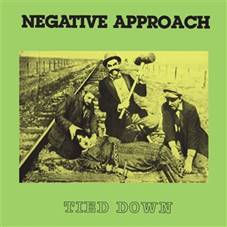 Touch and Go repress Negative Approach's album, Tied Down, originally issued in 1983, with John Brannon (future Laughing Hyenas)...
SDZ Rcds press in France the new album of Exek, Some Beautiful Species Left...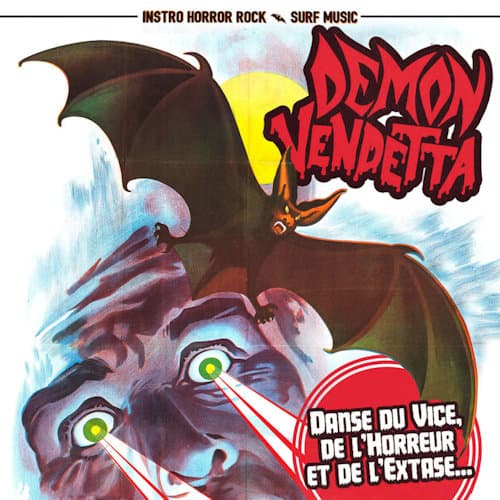 The new Demon Vendetta, Danse Du Vice, de l'Horreur et de l'Extase, is out on Productions de l'Impossible...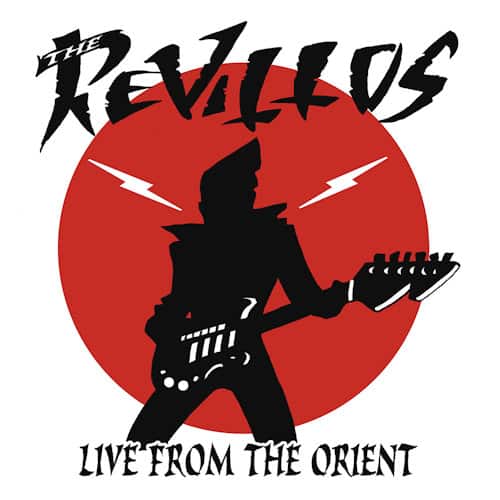 The coming weeks will definitly be under the influence of the Revillos, with the repressings of the two studio albums we mentioned last month, a rarities compilation by Damaged Goods, Compendium Of Weird, and a remasterized and completed version of Live From The Orient...
The Allah La's net album, Lahs, is announced by Mexican Summer, ...
The heavy-psych girls of Blackwater Holylight are back with a new album, Veils Of Winter...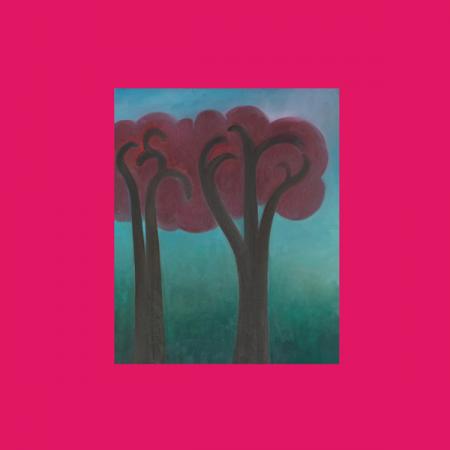 Andre Ethier (Deadly Snakes) comes back with an album, Croak In The Weeds, on Telephone Explosion...
Aquarian Blood (Laurel of the Nots and J.B. of Ex Cult) issue their second album on Goner A Love That Leads To War...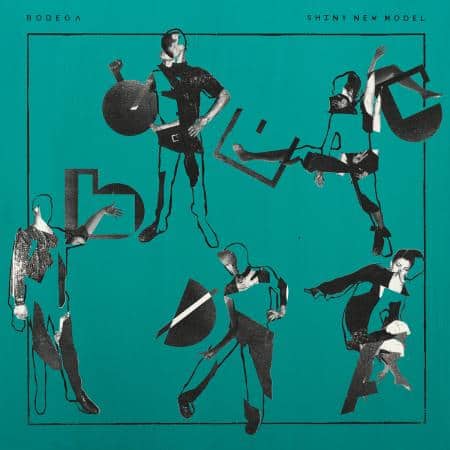 Our darlings Bodega announce a mini Lp, Shiny New Model (What's Your Rupture)...
A compilation of Malaria is announced on double Lp, Malaria Compiled 2.0 (Moabit)..
Best wishes to the new label Simplex Records from Lyon, deploying a brilliant asset strategy with the vinyl reissues of Aurelia Kreit's Artificial Dream, and Voyage de Noz' Les Chants de l'Aurore, colored vinyl limited editions...