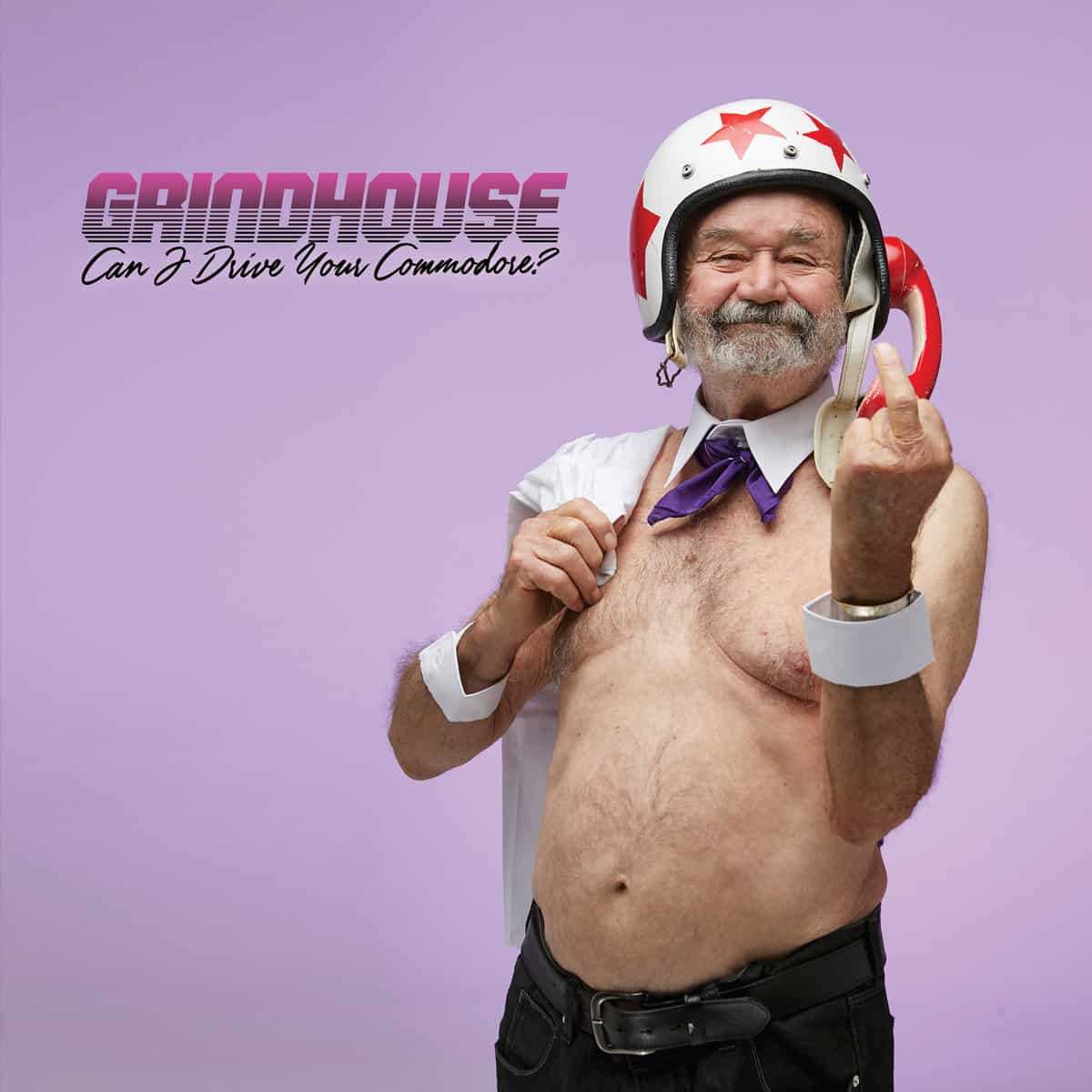 It's with great excitement that our small (but hefty) label
Dangerhouse Skylab
will deal with the European version of the Australian
Grindhouse
,
Can I Drive Your Commodore?
... They're the big downunder sensation, barging in Europe for a 22 dates tour this summer, ready to materialise the wildest wet dreams of
Supersuckers
/
Cosmic Psychos
/
Turbonegro
/
Zeke
/
Gluecifer
fans... The album is produced by
Steven Mc Donald
(
Reddkross
,
Off!
), and we are quite proude to launch this exploding missile, sample
here... DSL 034, 500 copies, splatter vinyl, out late May 2019...
This spring's big sensation will probably be - at last - the issue of the Grys-Grys' first album, produced by Liam Watson in London's Toe Rag studios... Groovie Rcds is in charge, and also announce Rolando Bruno's new album...
Psychotic Youth's first album, 21, is available...
Wild Honey issue a new single of Gentleman Jessie, Bryan/Hate to See You Stay...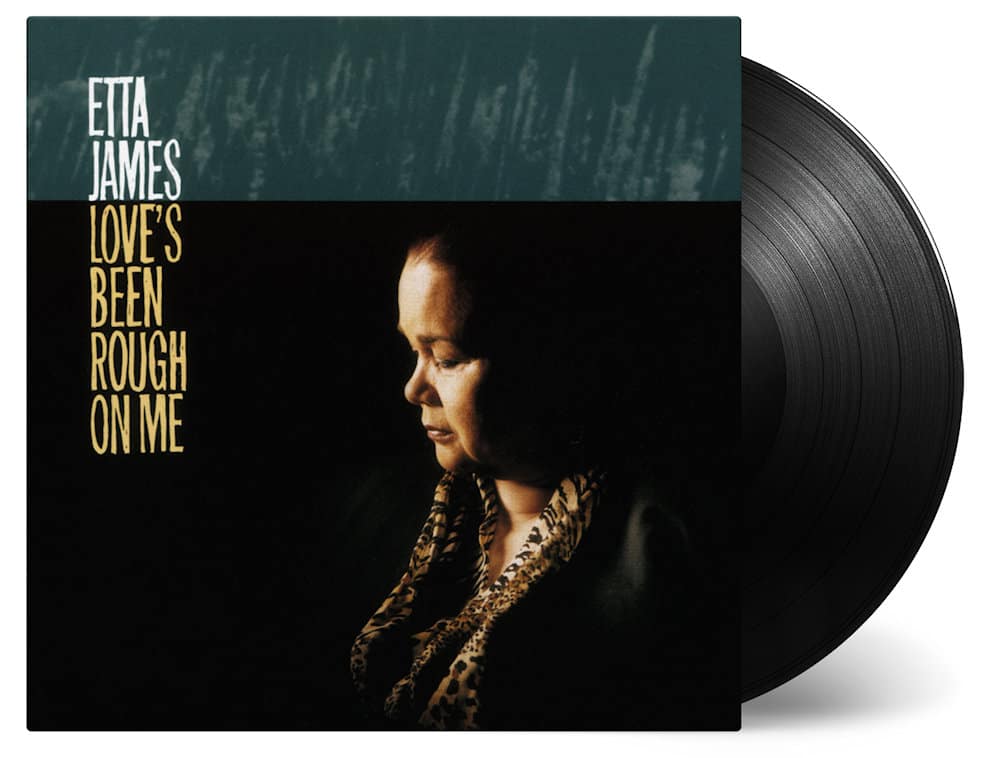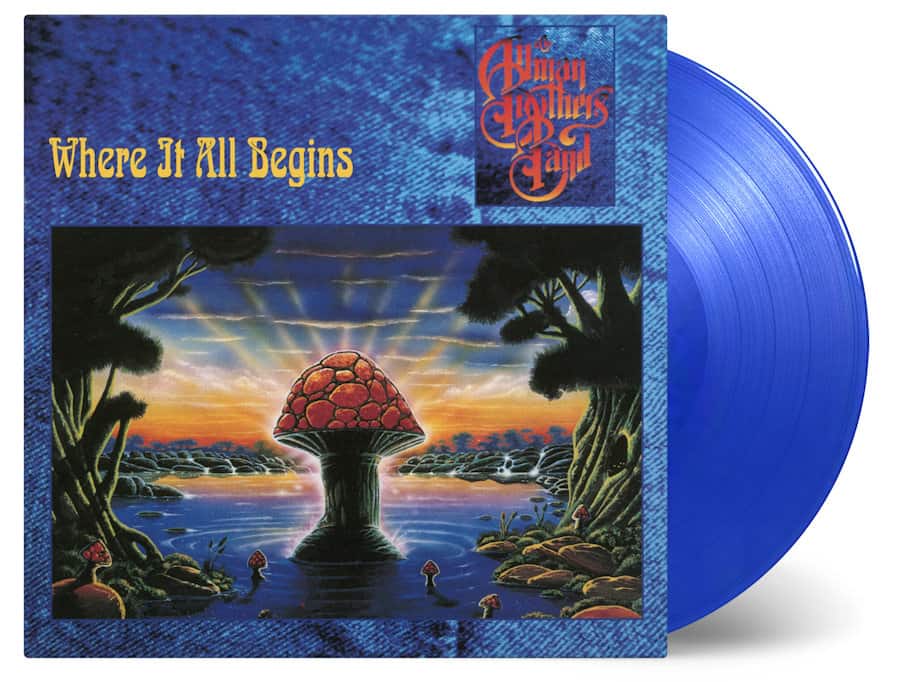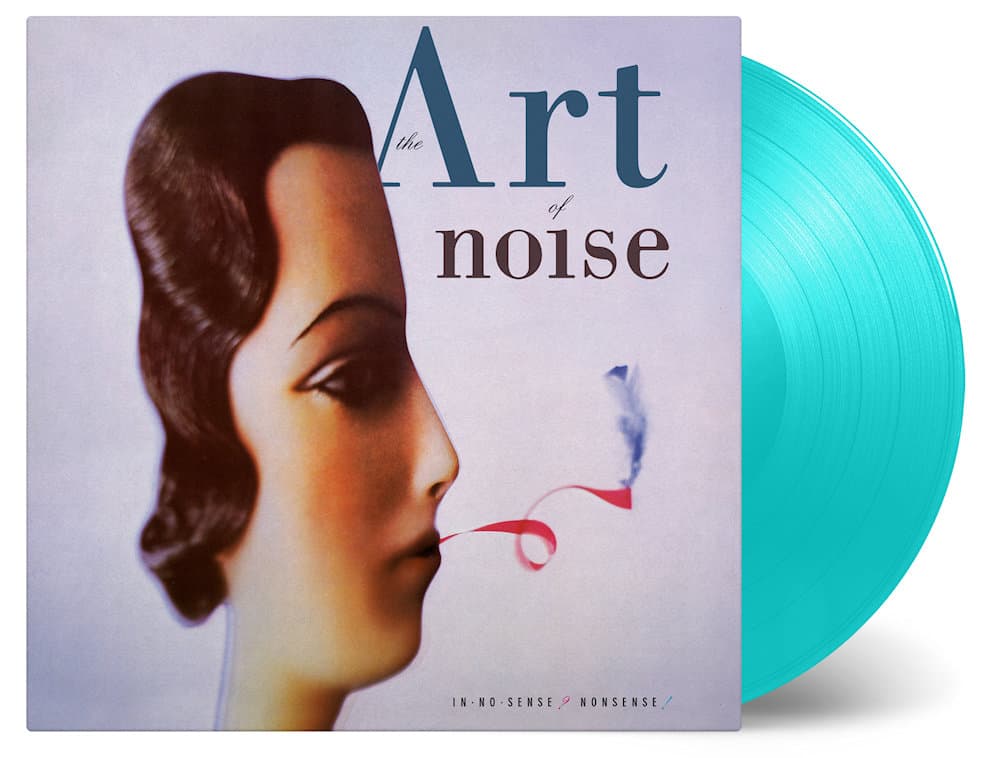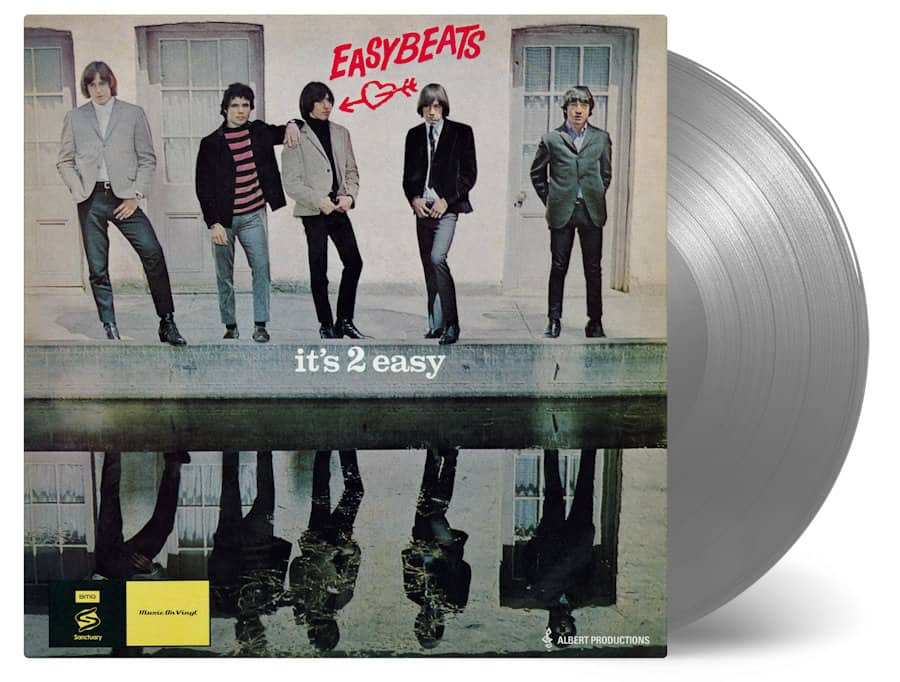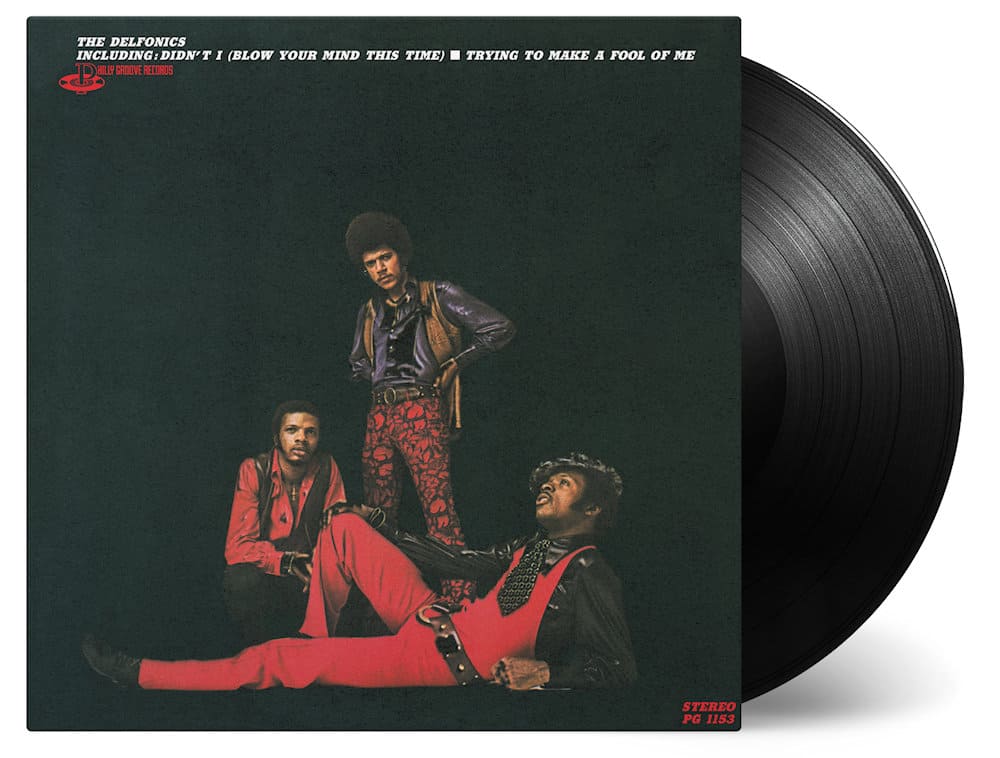 Music On Vinyl forecasts: Lp Terry Riley, A Rainbow In Curved Air, Ministry, Twitch, Magnum, Chase The Dragon, Etta James, Love's Been Rough On Me, Corrosion Of Conformity, Wiseblood, Wannadies, Yeah and Bagsy Me, Allman Brothers Band, Where It All Begins, Art Of Noise, In No Sense ? Nonsense, Peter Green, Little Dreamer, Miles Davis, Miles In The Sky, Matthew Sweet, Altered Beast, Easybeats, It's 2 Easy, Delfonics, S/T, OST, Natural Born Killers, et Michael Nesmith and the First National Band, Loose Salute...
Sonny & the Sunsets created their own label, Rocks In Your Head, and start with their new album, Hairdressers From Heaven...
Chaputa issue a 7 tracks Ep of the Canadians The Mants, Bug Rock Invasion...
Inspiring return of the Scientists, with a 5 tracks Ep 5 on 12' (In The Red), 9H20-Si02...
The third volume of the Thesaurus serie is out, double album grouping unreleased tracks and rarities of the 1979/80 French scene(Caméléon Rcds)...
Munster issue a 3 tracks Ep of Mike Stax' Loons, A Dream In Jade Green...
The Staches' new album, This Lake Is Pointless, is announced by Bongo Joe... The label also plans a compilation, Fragments d'Un Monde Flottant, managed by Devandra Benhart who asked his pals for unreleased tracks... King Tuff, Rodrigo Amarante, Vashti Bunyan or Tim Presley participated (among others)...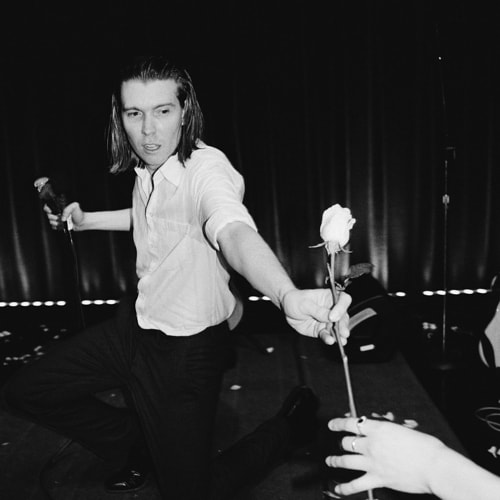 The next issue in Castle Face's Live In San Francisco serie will be dedicated to Alex Cameron...
Shindig #90 will have a strong Frenchy touch, featuring Françoise Hardy, Bertrand Burgalat, Michel Magne...
Altin Gün's very awaited new album, Gece, will be issued late April by Glitterbeat...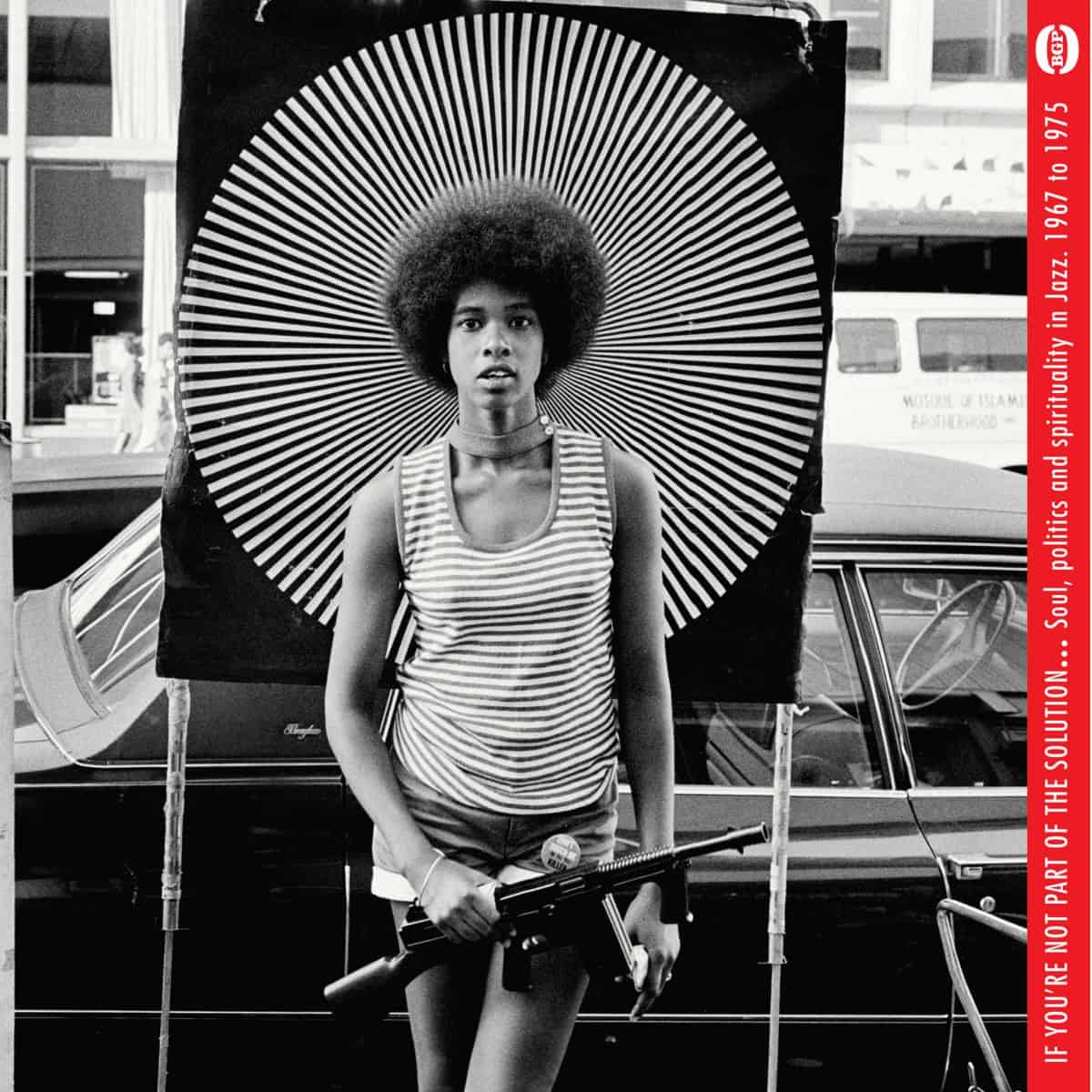 BGP issue a double Lp, If You're Not Part Of The Solution : Soul, Politics and Spirituality in Jazz 1967/75...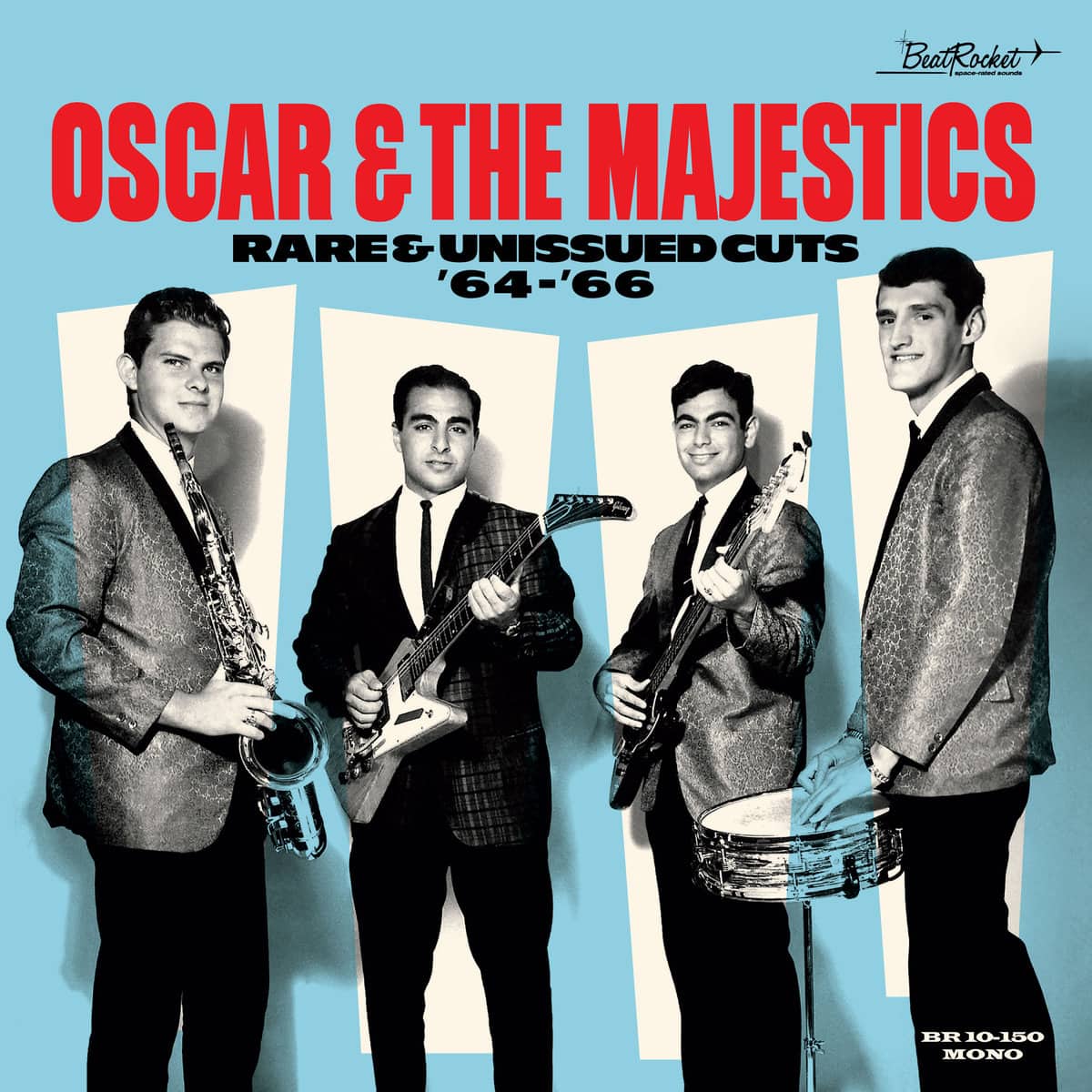 Beatrocket issue a 6 tracks 10' of Oscar & the Majestics (the Missing Souls covered their Got To Have Your Lovin), Rare & Unissued Cuts...
Frustration's new single, The Drawback/Electric Heat, is out...
The current great news is the issue of Reigning Sound's new album, Abdication... For Your Love, recorded with Dan Auerbach in 2011 for a promotional campaign of Scion (Toyota's sub-brand now extinct)...
Castle Face repress the Oh Sees's scarce album, Cool Death Of Island Raiders...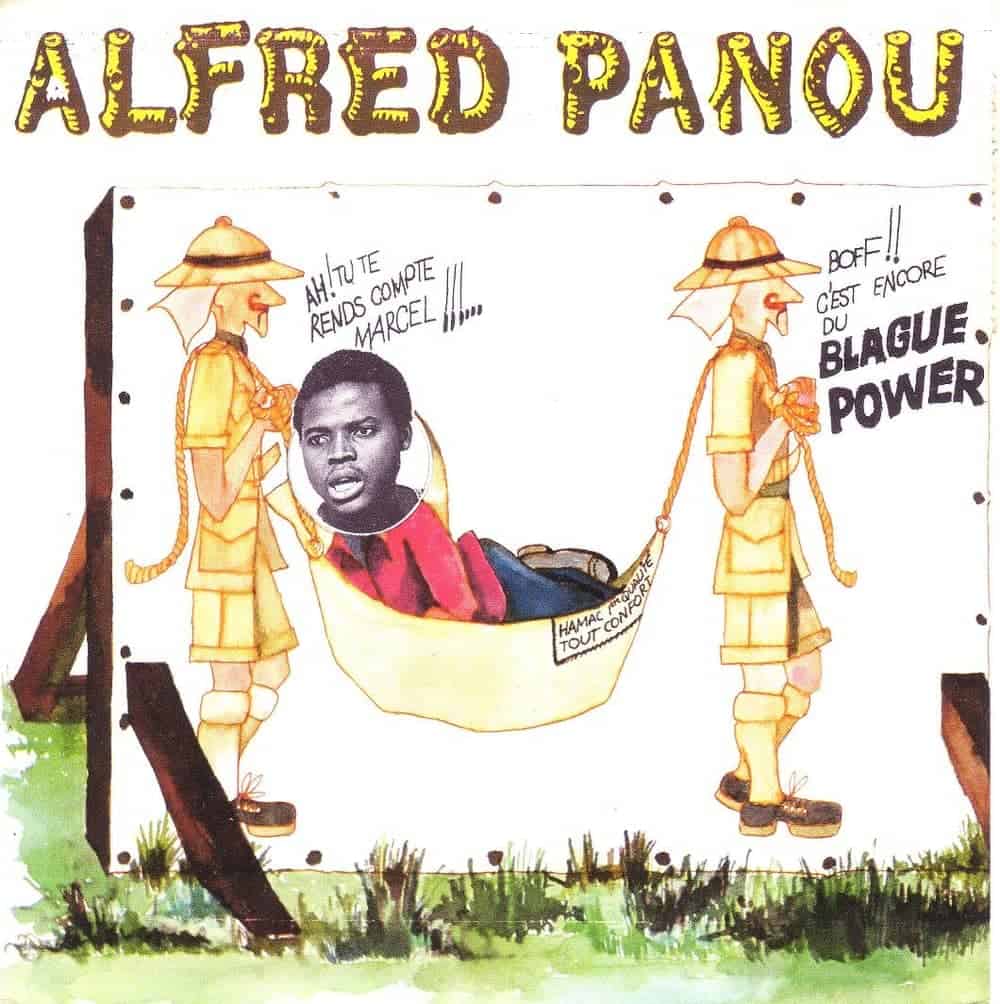 Le Souffle Continu repress Alfred Panou's single, Je Suis Un Sauvage, originally issued by Saravah in 1969...
The Slow Slushy Boys issue a live album and announce a new studio album late 2019...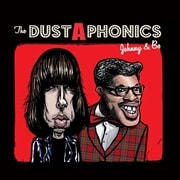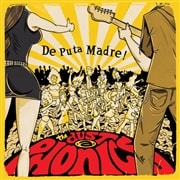 The Spanish label Family Spree issue two references of the Dustaphonics: Johnny and Bo (album), and De Puta Madre (Ep)...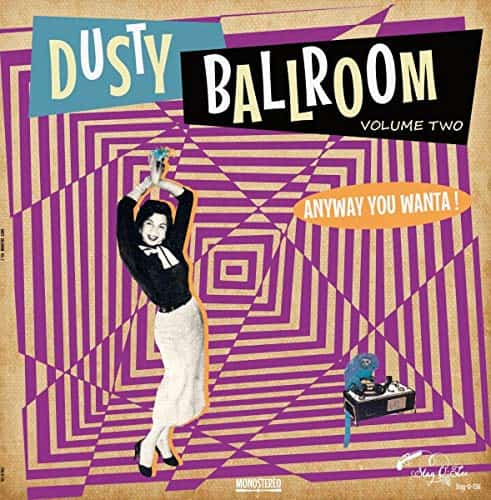 News Stag O Lee: V/A Buzzsaw Joint #5 : Sphisticated Savage, 10' V/A Songs From Satan's Jukebox Vol 2, Lp V/A Dusty Ballroom vol 2 Anyway you Wanta and Lp V/A Rockinitis vol 2...
Soundflat issue a single of Janey & the Ravemen, Crawling Up a Hill / Midnight Blues...
The new Foxygen, Seing Other People, will be issued late April, and a pink vinyl limited edition will offer unreleased tracks, pre-booking is required...
The Beatpack issue an Ep on Heavy Soul Rcds, Rhymes & Blues Ep...
The much anticipated album of Wolfmanhattan Project (Mick Collins / Kid Congo / Bob Bert) is anounced late April, with Lydia Lunch as guest Blue Gene Stew...
And here is the sleeve of the triple album dedicated to Billy Childish's career announced by Damaged Goods, Punk Rock Ist Nicht Tot...
Our friends of Future Folklore manage the European issue of UV Race's new album, Made In China...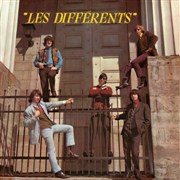 Return To Analog will help you fill the blanks of your Canadian incunabula library with repressings of Haunted's album, the Différents's album (66), the Lutins' second Lp, En Orbite, the Sinners, Satan (71) and Sex (71) third Lps...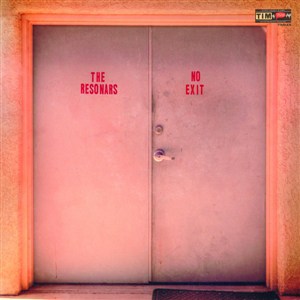 New album for the magnificent power poppers the Resonars (Arizona), No Exit(Trouble In Mind)...
Fiftieth issue imminent for Ugly Things, featuring Lenny Kaye, Renegades, Mike Tingley, Moby Grape, Howlin'Wolf...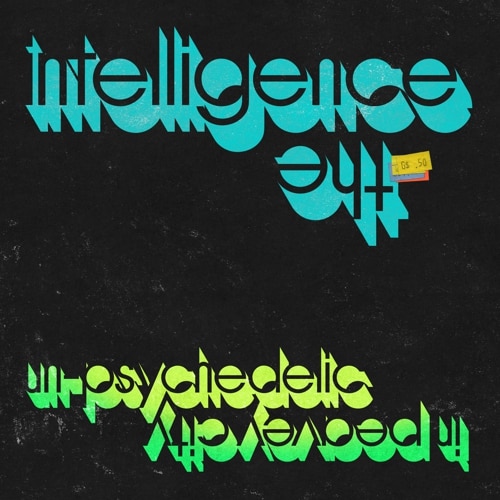 The Intelligence come back on the frontline with an album announced late May, Un-Psychedelic In Peavey City, with Dave Hernandez (The Shins) on guitar...
Return of the stainless Johnny Moped with a new album for Damaged Goods, Lurrigate Your Mind...
Kevin Morby's new spiritually inspired album, Oh My God, will be issued late April on double vinyl (Dead Oceans)...
Pseudonym keep their exploration work of the Dutch scenes, repress the Lp of Reality (latin funk 1970), and finally announce the issue of the Diggin'in the Goldmine (Dutch Beat Nuggets) compilation, 32 tracks on double Lp grouping 1965/69 beautiful obscurities...
The date draws nearer... Dream Syndicate's new album, These Times will be available late April...
Syd Griffin's Long Ryders come back after 30 years with a double Lp on Cherry Red, Psychedelic Country Soul...
The second volume of the brilliant Funky Nation serie is announced...
The Australians of Pond issue their eighth album, Tasmania, on double Lp with a track dedicated to Eric of the Dum Dum Boys (Marathon Artists)...
New single for Galileo 7 waiting for the album, Too Late / World Looks Different Today (State Rcds)...
Available soon, the repressing of Grauzone' 12', Eisbar (1981)...
Third Lp for the Kryng, So Many Girls...
Great collaboration between Philippe Petit and Eugene Robinson (Oxbow) for the album Chapel In The Pines...
The Gold (Kurt Baker 70's glam-stonian side project ) issue their first album this Spring on Mean Disposition...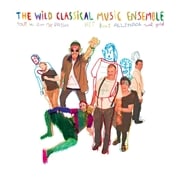 Born Bad issue the second album of the Wild Classical Music Ensemble, Tout Va Bien Se Passer...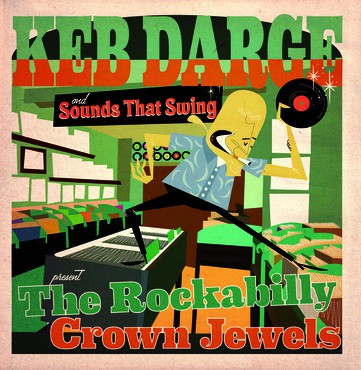 New reference in the beautiful compilation serie Juke Box Music Factory, The Rockabilly Crown Jewels, compiled by Keb Darge and dedicated to rockabilly rarities... The label also announces a second volume of Exotic O Rama...
The new Bad Religion, Age Of Unreason, will be available late April...
Fourth volume of the Twisted Tales From The Vinyl Wastelands serie coming, gatefold sleeve designed by Olaf Jens, 500 copies, book yours...
The Nots become a trio for their third album, 3, everything is connected (Goner Rcds)...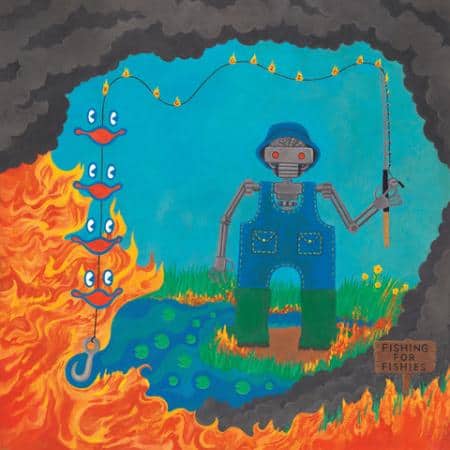 King Gizzard's next album will be issued by ATO late April, and we will as usual have the first US pressings on colored vinyl, which should be a stunning marbled khaki/lemon...
Acme announce a new compilation of Please's unreleased tracks (UK 67/69), grouping Peter Dunton's archives, Circus Days...
Color Tapes announce a compilation of the Good Missionaries (1979/81), side project of Mark Perry and Alternative TV, Pylons...
The Get Up Kids issue a new album on Polyvinyl, Problems, and will tour a few dates in Europe...
First Lp for Paint, side project of Pedrum Siadatian (Allah La's), between Syd Barrett, Twink and Kevin Ayers...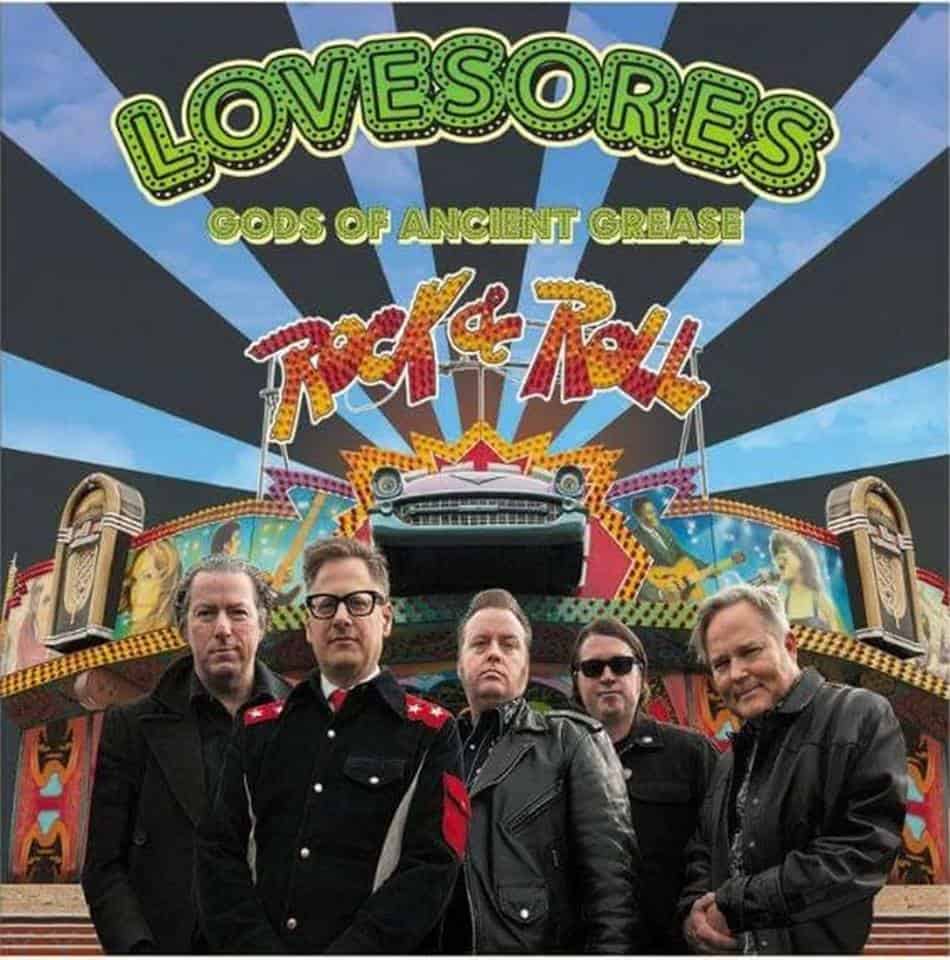 Who's the king? Well, Scott "Deluxe" Drake, obviously (Humpers, Vice Principals, Suicide Kings...), coming back in top form with the Lovesores and their new album, Gods Of Ancient Grease!
Dig It #74 is out, featuring Thee Hypnotics, James Lowe, Freaks Of Nature, Jerry Nolan...
News of
Dangerhouse Skylab
' artists: the
Scaners
are cleaning up Spain for a dozen dates, the
Zemblas
will open for the
Flamin'Groovies
(with
Roy Loney
!) in Nîmes on June 27th, the
Jack Cades
are recording their second album at the Toe Rag and will play in Lyon on May 27th with
Los Explosivos
,
La Chica Yé-Yé
also booked a few dates in Spain this summer,
Grindhouse
will play with
Poison Idea
at the Gibus (Paris) on July 9th,
Nicolas Drolc
will present his film
Bungalow Sessions
through France this month, accompanied by
Andy Dale Petty
and
Reverend Dead Eye
on a few dates (infos
here), the
Horsebites
paticipated to the YouTube channel
Rehearsal Room
of our friend
Simon
and are happy to open for the
Hot Snakes
in Lyon on May 30th, and
Tim Warren
(
Crypt
) works on a tribute to
Michael Chandler
(
Raunch Hands
/
Lost Crusaders
)...