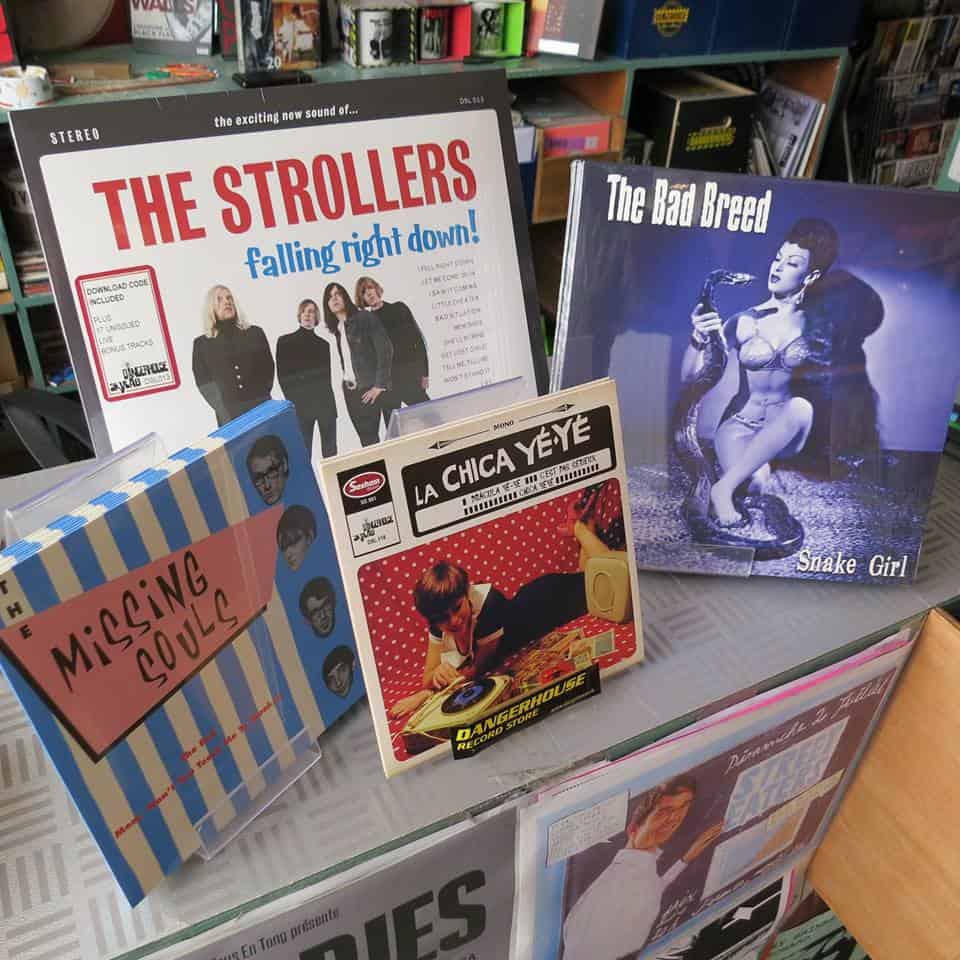 Four issues already in 2017 for our small (but sturdy) label Dangerhouse Skylab... Wholehearted thanks to the bands who trust us, to the distributors and retailers who bother to promote our productions, and mostly to you all nice people who keep your ears alert to new sounds and support our efforts for four years now... New releases coming this fall and early 2018... Keep in touch!
New single coming for the Nots, Cruel Friend / Violence...
Alien Snatch issue the first Lp of the Freak Genes, Playtime, English duet featuring Andrew of Hipshakes...
Let yourself be guided by Gonzaï new issue, subtitled La Gaule, which spots the key places of underground France...
The Teenage Bottlerocket come back with an album of covers, no standards but a choice of obscure bands tracks, Stealing The Covers...
New single for the Jackets announced by Voodoo Rhythm, Be Myself / Queen Of The Pill...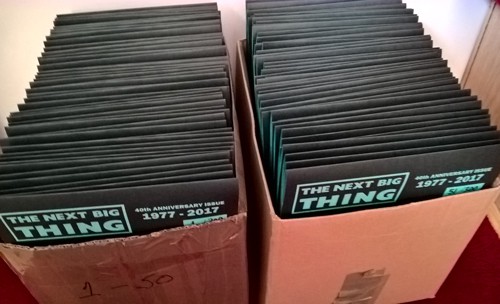 Lindsay Hutton's mythical fanzine Next Big Thing displays a special issue for its 40th anniversary, with an unreleased single of the Dahlmanns featuring Andy Shernoff...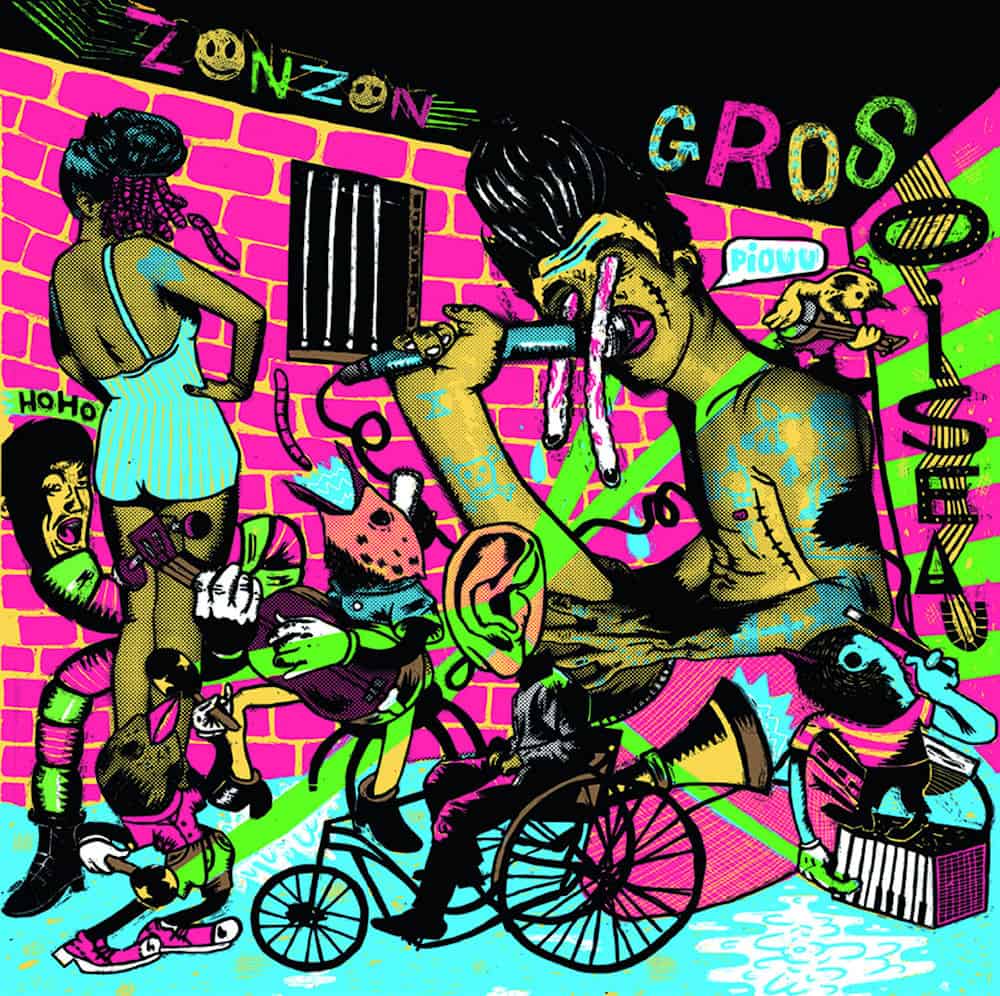 Cheptel Rcds issue the album of the disco-punk minimalists Gros Oiseau from Geneva, Zonzon...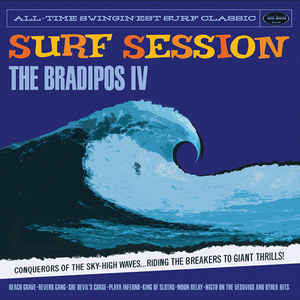 Teen Sound announce the new album of the Bradipos IV, Surf Session, and the first album of Kryng, Going Nowhere, featuring ex Keefmen, No-Goods and Mark & the Spies...
The Fall's new album, New Facts Emerge, is out on double 10' on Cherry Red...
Caméléon repress Crucifer's Lp (1973 with ex Rhythm Checkers), Première Heure...
The current good news would be the seventh volume of the Beat Bespoke, available in the coming days (Detour Rcds)...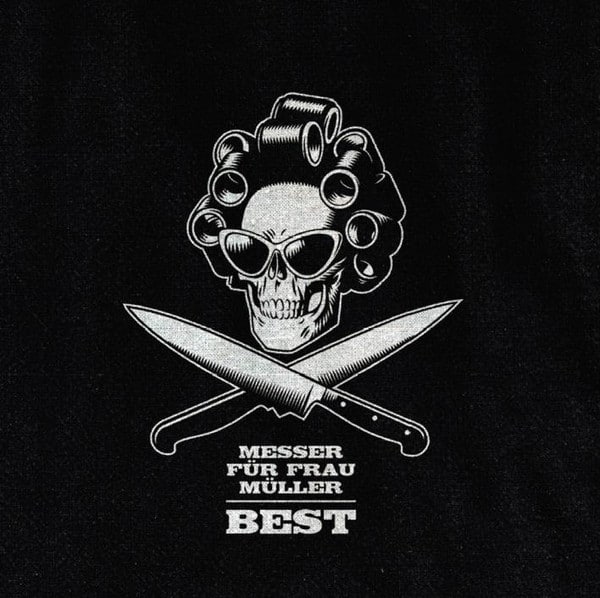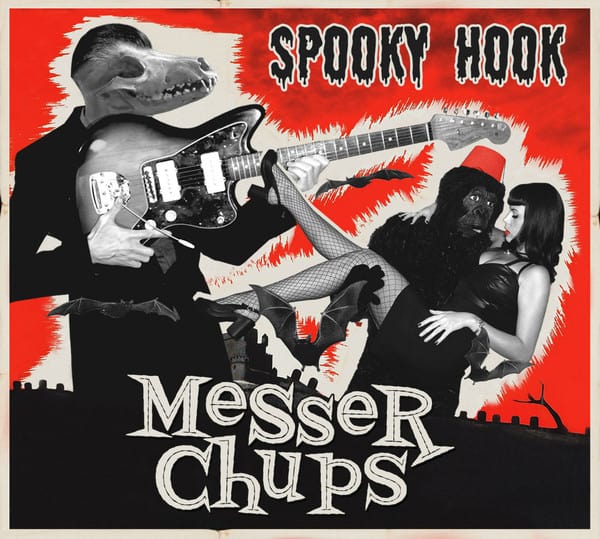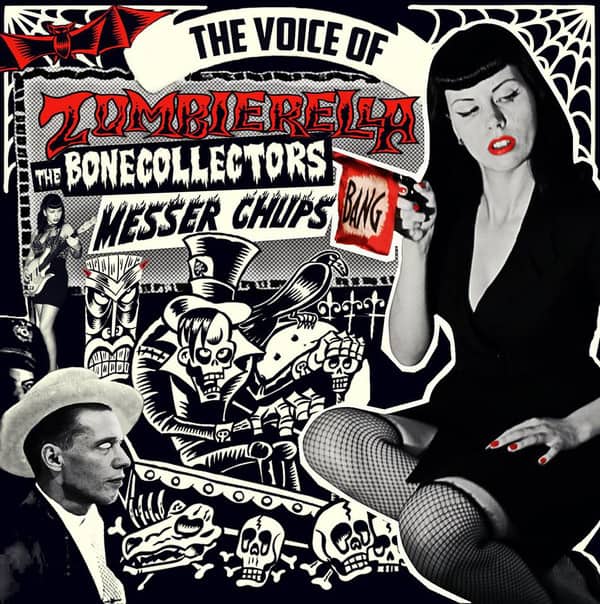 Trash Waxnews: Guitaraculas' new album, Preachers Of The Night, the Messer Für Frau Müller compilation, and the reissues of Messer Chups' albums Spooky Hook and Voice Of Zombirella...
Splendid reissue for Ennio Morricone's original soundtrack of Il Mercenario (1968), golden vinyl and movie poster included...
Third Man
announce a great book compiled by
Ben Blackwell
, tracing the story of the recordings and issues of the label's Blue Sessions singles, under the supervision of
Jack White
... Photos, interviews of
Dwight Yoakam
,
Wanda Jackson
,
Kate Pierson
,
Courtney Barnett
and many others, trailer
here
...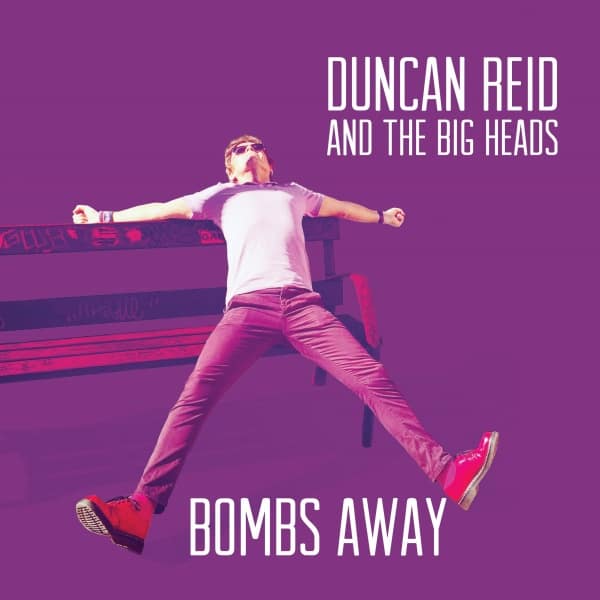 Third album for the Boys' bass player Duncan Reid & the Big Heads, Bombs Away...
Second volume just in time for Summer for the Beach O Rama serie (Juke Box Music Factory)...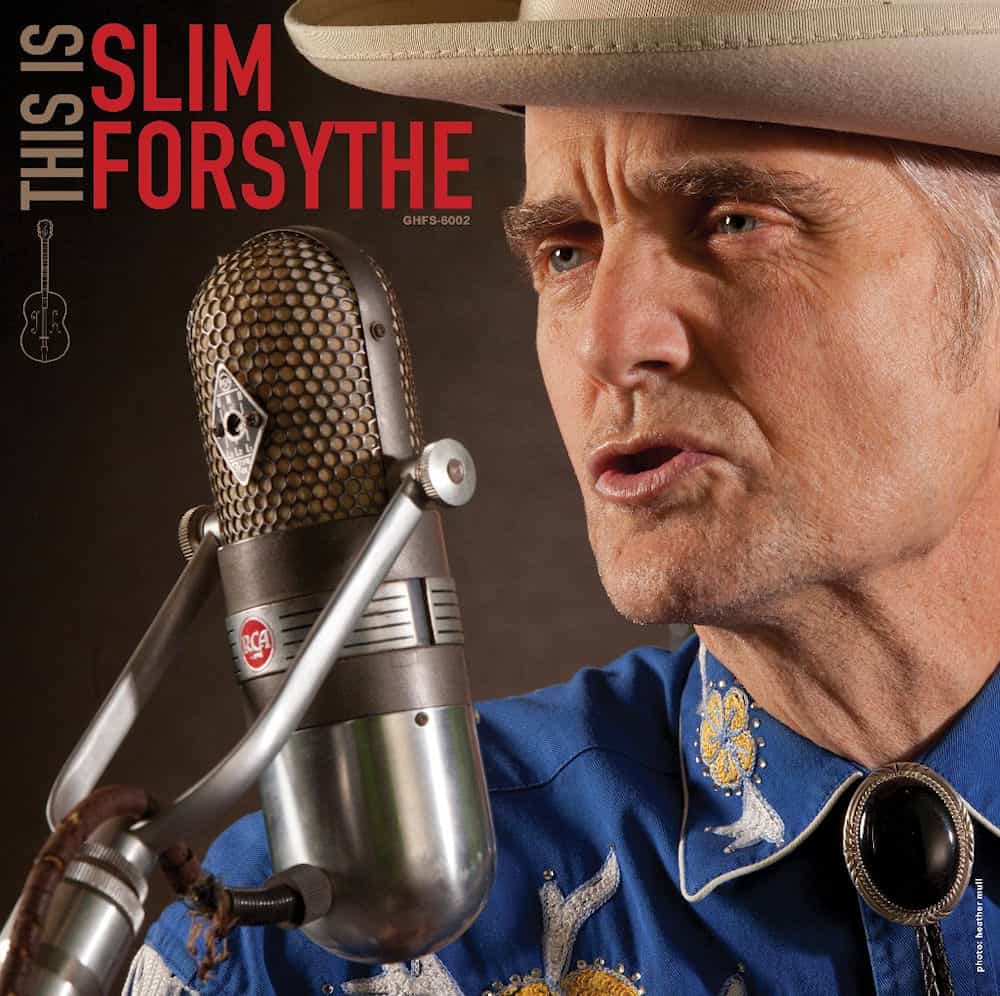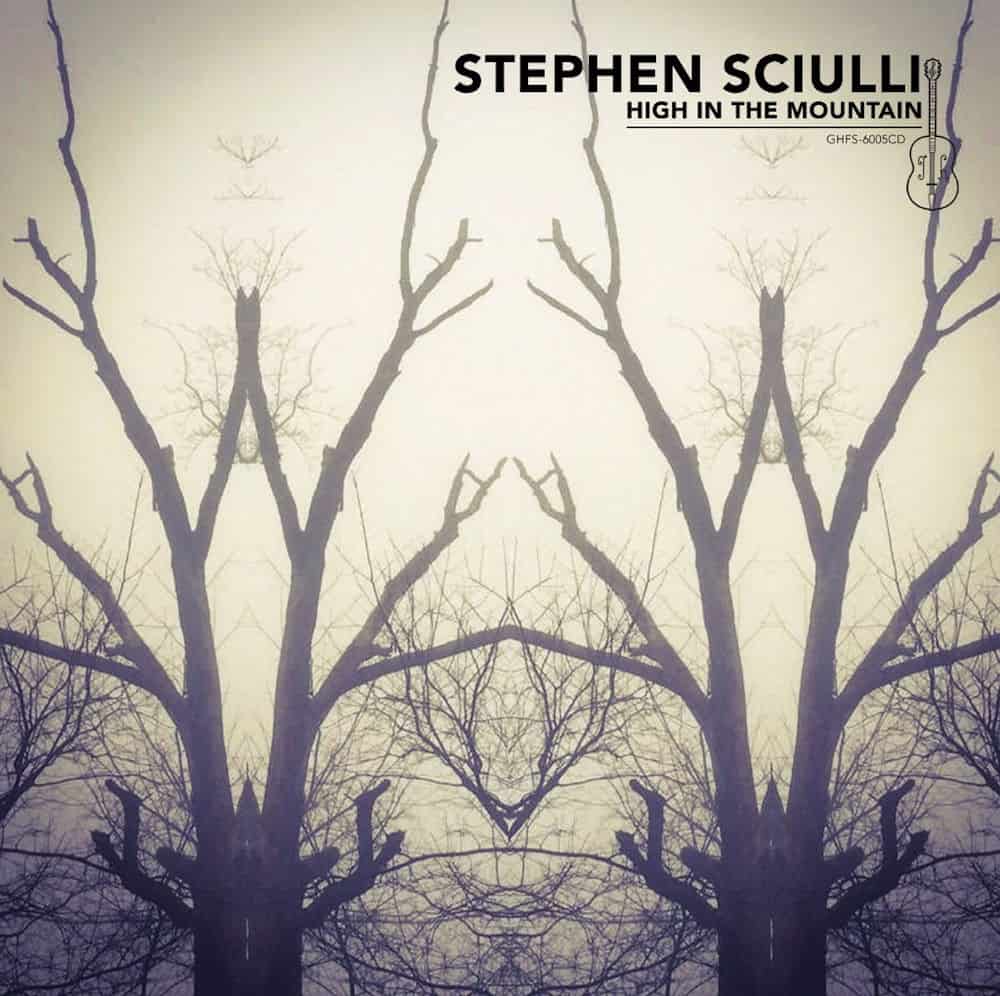 Get Hip keep filling their new folk catalogue, with the issues of the albums of Slim Forsythe, This Is..., and Stephen Sciulli, High In The Mountain...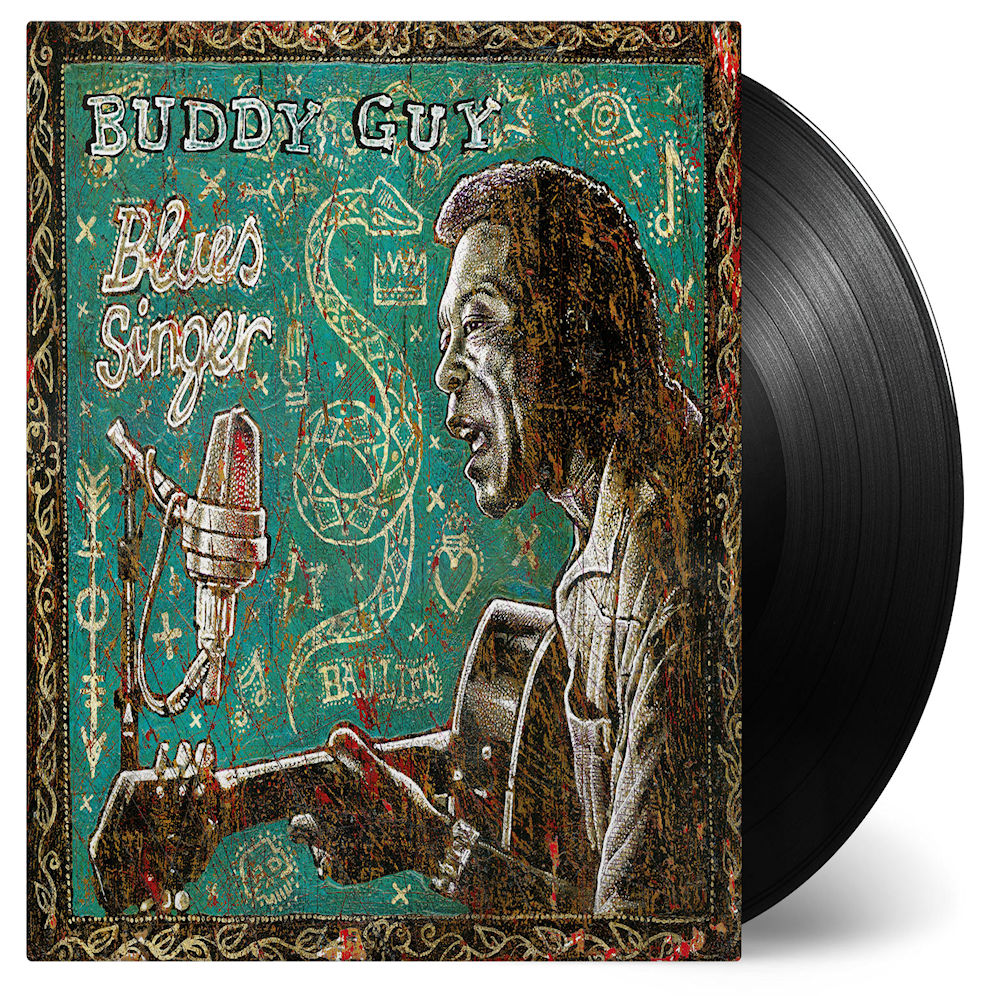 Music On Vinyl news: Lp Upsetters, Double Seven, Lp Kingstonians, Sufferer, Lp JJ Cale, Number 10, Lp Ennio Morricone, La Scorta, Lp Madrugada, Live At Tralfamadore, Lp Buddy Guy, Blues Singer, and Lp Telex Looking For Saint-Tropez...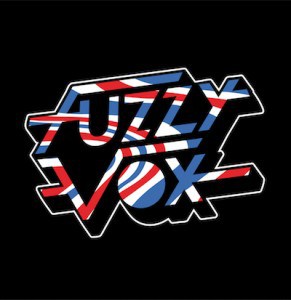 Fuzzy Vox' second album, No Landing Plan, is out on vinyl on Kidnap...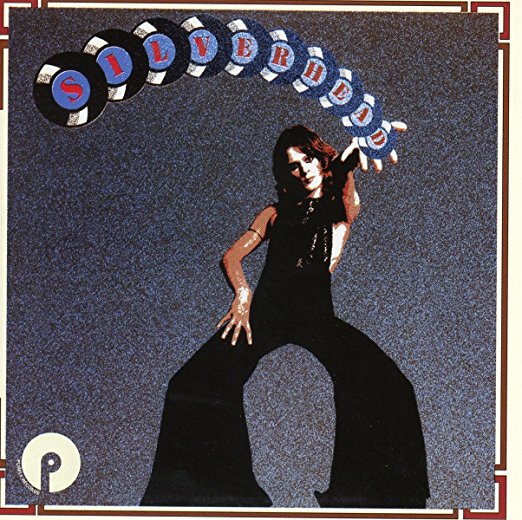 Vinilissimo repress on Lp the first album of Silverhead (Michael DesBarres), originally issued by Purple Rcds in '72...
Second album for Gospelbeach, Another Summer Of Love on Alive...
Shindig's new issue coming, Paul Weller on cover, unpublished Steve Marriott's interview, articles on Television Personalities, Hendrix, and a file on the movie Tonight Let's All Make Love In London...
Bang Records press on Lp the album of the Meanies issued in '91 in the US only on Cd, Televolution...
Fu Manchu's California Crossing is repressed in a luxurious triple Lp, with unreleased and demo versions as bonus...
Italian original soundtracks and library: Lp Sandro Brugnolini OST Gli Arcangeli, Angelo Baroncini & Bruno Battisti d'Amario Music For Movement, Braen & Raskovich (actually Alessandro Alessandroni and Giuliano Sorgini) Drammatico, Roberto Musci The Loa Of Music, and Roberto Sinigaglia Riflessi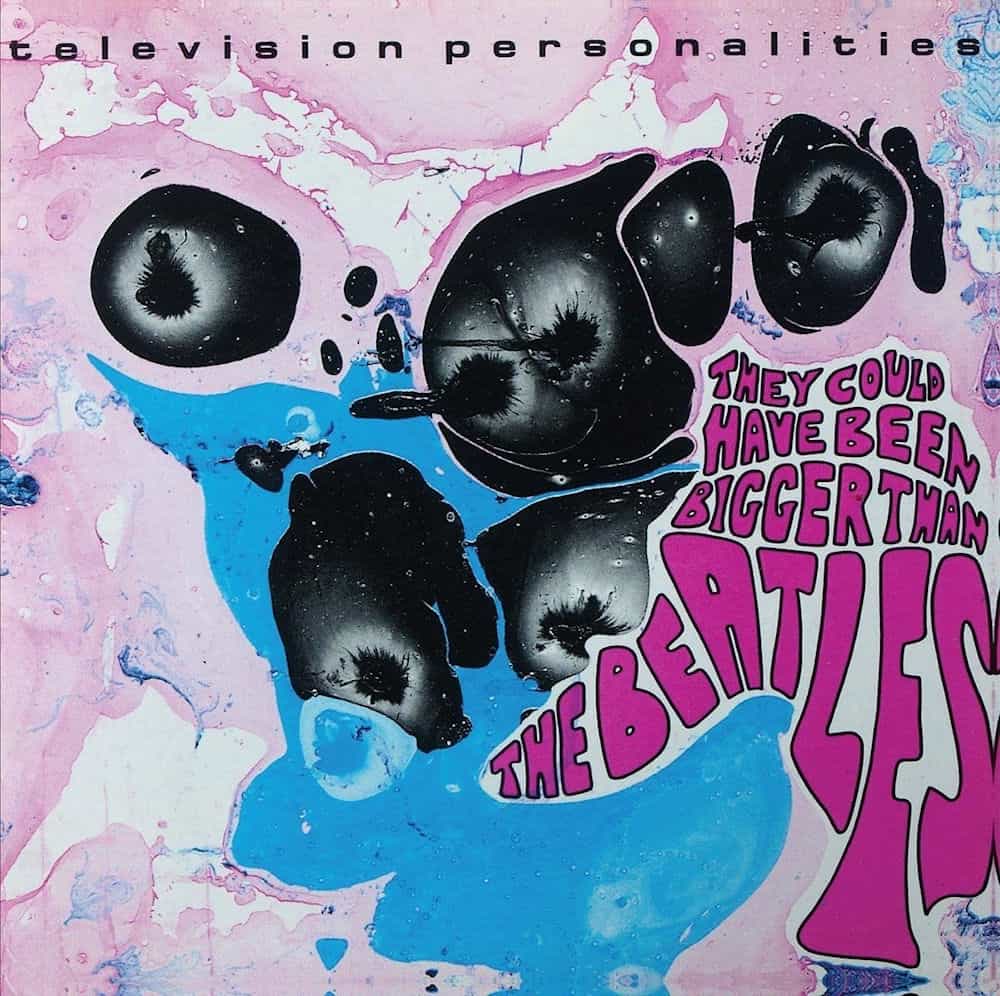 Fire finally announce a reissue schedule of the Television Personalitiesat affordable price, And The Kids Just Love It, Mummy You're Not Watching Me, The Painted Word and They Could Have Been Bigger Than The Beatles should be released soon...
Little Barrie's Death Express, is issued on double Lp by Non Delux...
Secretly Canadian repres Yoko Ono's first Lps, the magnificent Fly, folllowed by Approximately Infinite Universe and Feeling The Space...
The Ogres come back with a new single on Hillsdale, Third Man Fuzz / Uh Huh...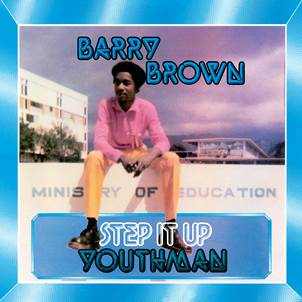 New reggae reissues by Radiation, Paragons, Return, Johnny Clarke, Enter Into His Gates With Praise, Cornell Campbell, Dance In a Greenwich Farm and Barry Brown, Step It Up Youthman...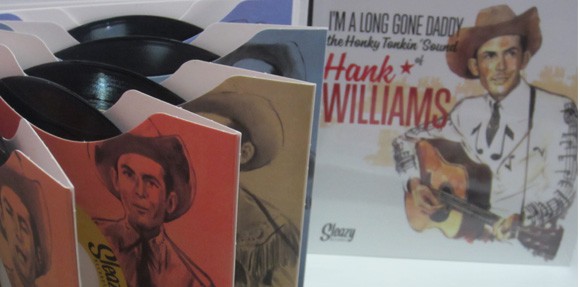 Sleazy issue a splendid 6 Eps bowset on Hank Williams...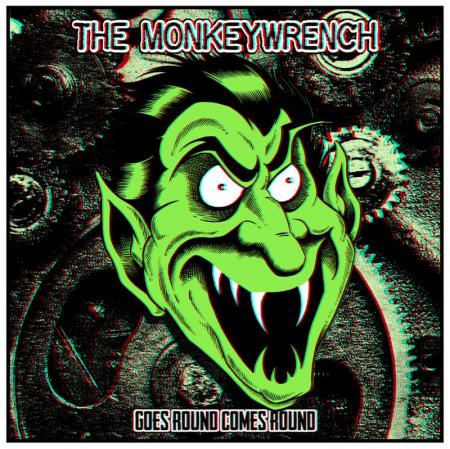 Monkeywrench issue a live 12', mixed by John Mc Bain (Monster Magnet), with 3D sleeve and glasses, Goes Round Comes Round (Valley King)...
Craft Rcds repress the two first Lps of Brenton Wood in mono version, Oogum Boogum and Baby You Got It...
Groovie Records news: Las Munjitas Del Fuzz' single, Pecado, and repressings of the albums of Free-Son Banguele (Brazil 71) and Assim Assado (Brazil 74)...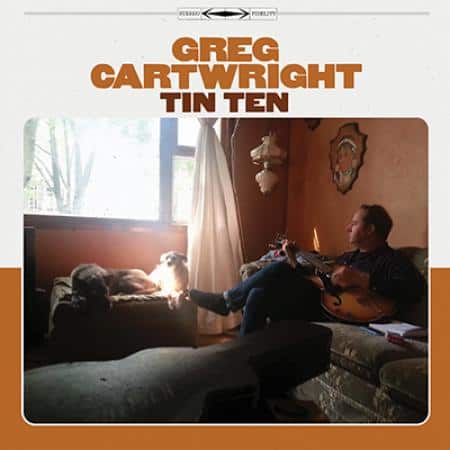 New single for Greg Cartwright on Dusty Medical, Tin Ten...
Overground repress the Neon Hearts' Lp, Popular Music...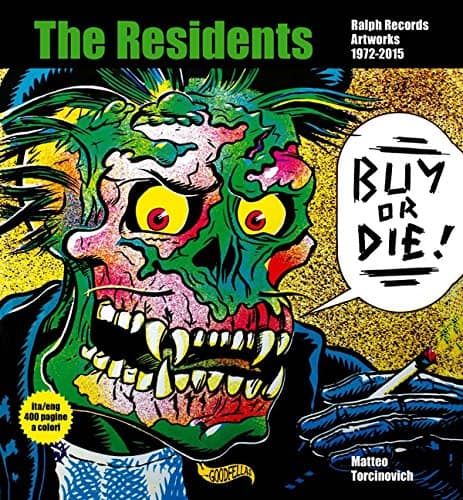 Splendid art book announced by Spittle, Matteo Torcinovich's Buy or Die ! retraces the whole Residents' artwork on Ralph Rcds between 1975 and 2015, 400 pages (Goodfellas)...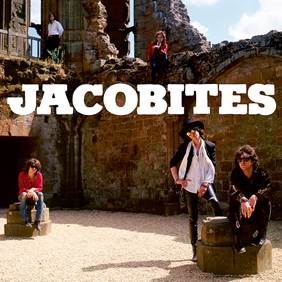 First vinyl edition for the Jacobites' 1995 album,Old Scarlett (You Are The Cosmos)...
Two 10' for Stag O Lee: the second volume of the Caribbean Audio Odysssey serie, and the third volume of the Journey To The Center Of a Song serie, this time dedicated to the multiple versions of Summertime...
Beautiful unreleased Ep of Los Jemax (Barcelona 1967), on Madmua...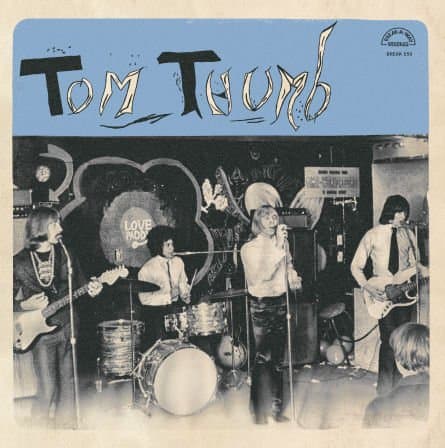 Break A Way issue an anthology of Tom Thumb (New-zealand 66/70), with a 1967 cover You're Gonna Miss Me...
The new Rancid, Trouble Maker, is available, limited edition with single included...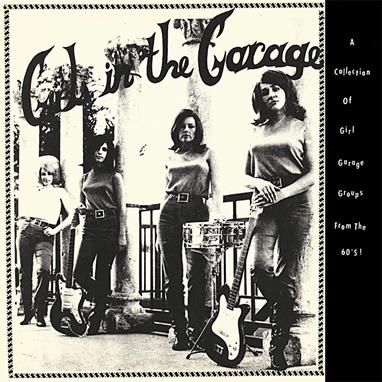 Past and Present repress thhe first volume of the Girls in the Garage serie, yellow 180g vinyl and 4 pages booklet included...
Queens Of The Stoneage's new album, Villains, will be released late August on double Lp...
Sundazed deal with Ten Years After's back catalogue, and repress the three first Lps on vinyl: S/T, Undead et Stonedhenge...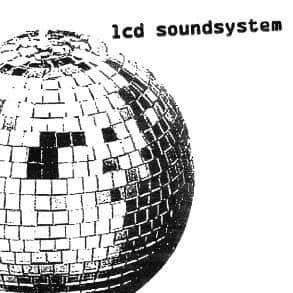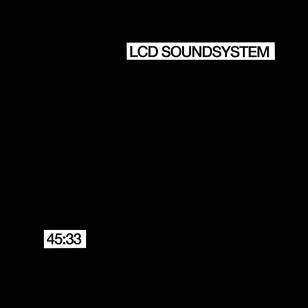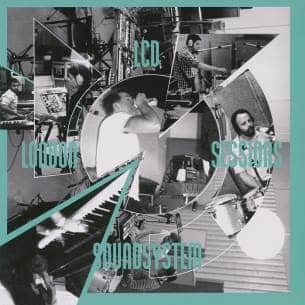 LCD Soundsystem's albums will soon be available again, S/T, 45:33, This Is Happening et London Sessions...
New vinyl volume for Ace Records, Girls With Guitars Take Over ! announced for August...
The Skeptics' new album is out, Beast Rcds / Juvenile Delinquent coproduction...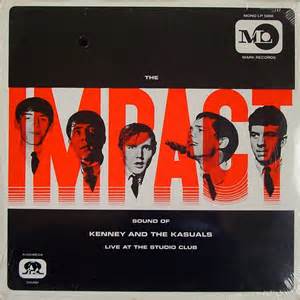 The repro of Kenny and the Kasuals' album, The Impact Sound Of..., will be available soon...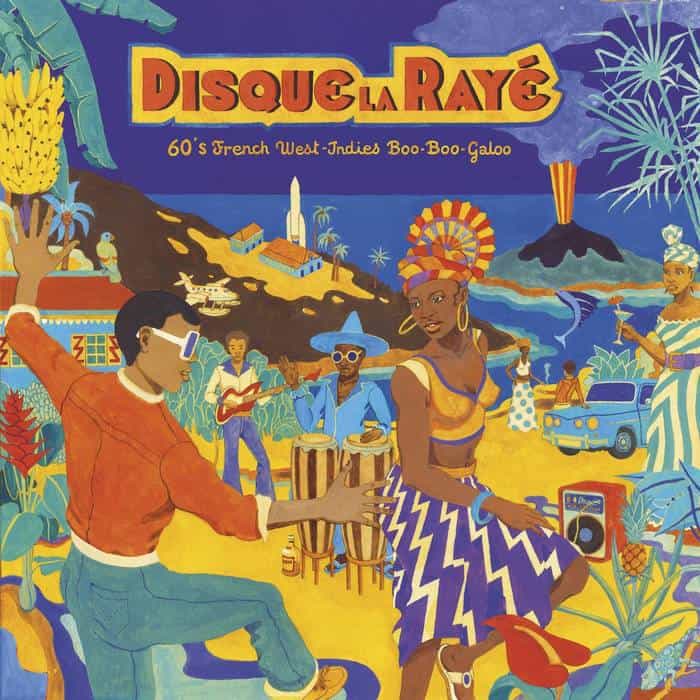 Nice summer compilation by Born Bad, Disques La Rayé groups Carribean 60/70 nuggets aimed to burn the dancefloor, top boogaloo...
Dan Auerbach's (Black Keys) solo album, Waiting On a Song is out...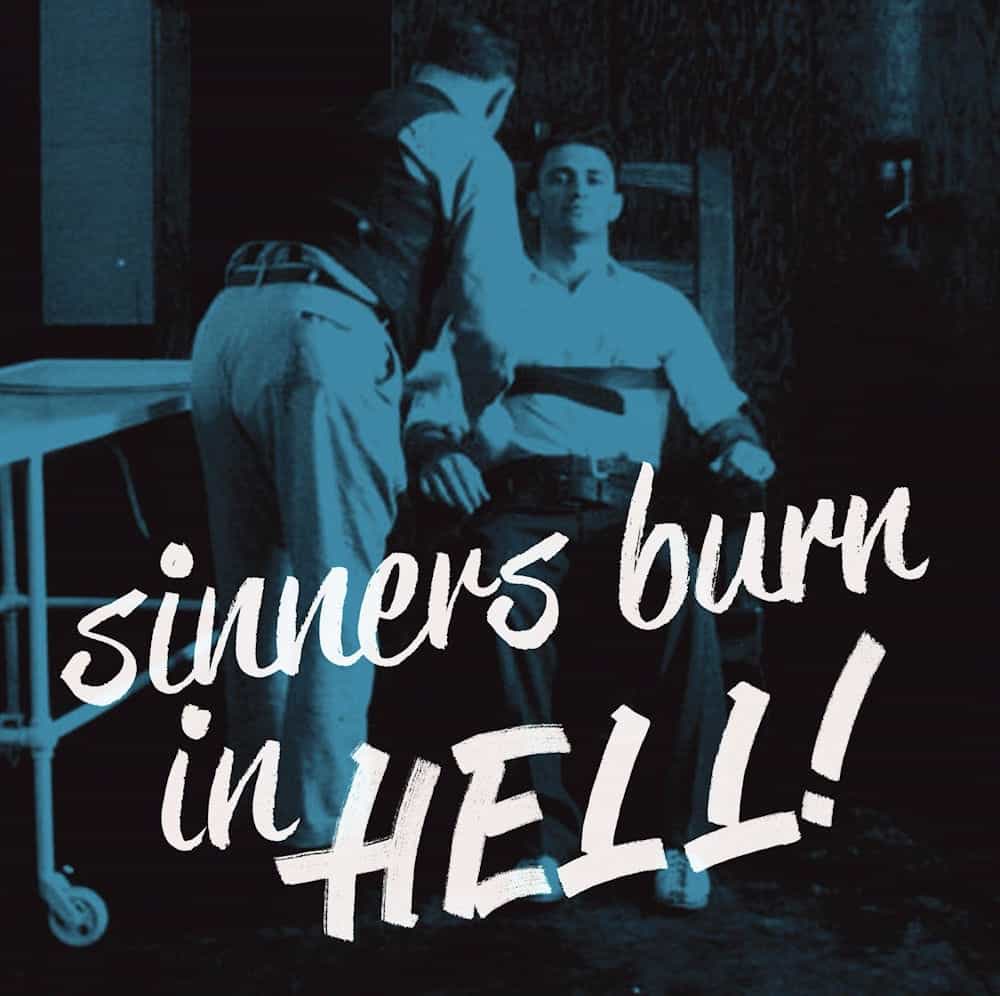 Second volume of the Sinners Burn In Hell serie coming soon...
And keep in mind: DANGERHOUSE repurchase your vinyl records! Lack of space? Weariness? Dusty boxes in the basement or the attic ? Expired juvenile passion for metal or mohawk ? Lame jazz? Need of cash to spoil your sweetheart? Craving for holidays? We need stock, contact us, we can go to your location in case of huge quantities... Confidentiality, promptness, efficiency and fair price! 04.78.27.15.64 or contact@dangerhouse.fr....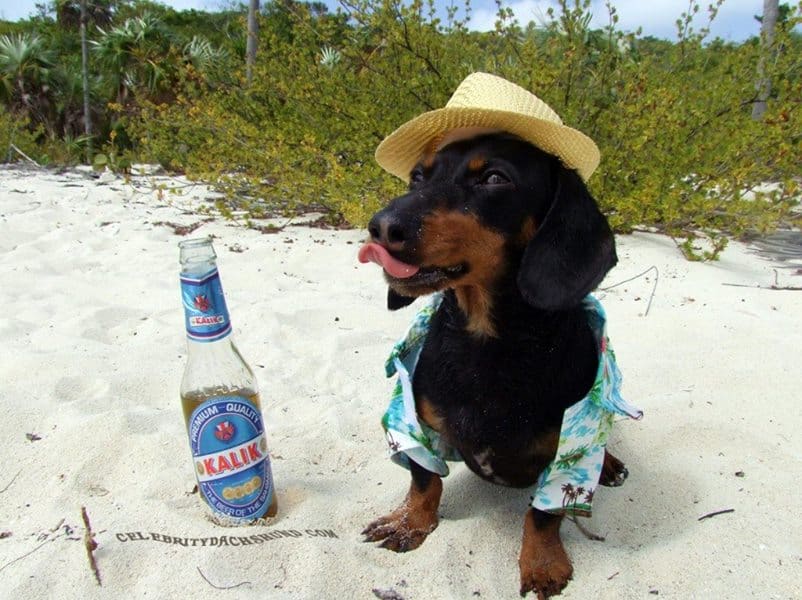 Happy holidays to you all, the shop is open nearly all Summer, see you in back-to-school time for the next news issue...